Connor had his first wrestling meet last night. He wrestled in three matches. He lost the first one fair and square, but he lost the second one due to a misunderstanding. He was ahead by quite a bit in points, and definitely had the upper hand during the bulk of the match, but almost at the very end of the third round, the kid sat on Connor's stomach, which Connor thought meant he'd lost, so he lay there and waited for the kid to get off him, but since the match wasn't actually over yet, Connor lay there and gave the kid an easy pin. Afterwards, his coach told him to keep going if he's ever confused again, because if the round is truly over, the ref will put a hand on him to let him know if he doesn't stop right away. In the third match, Connor won by pinning the kid, and also with a score of 25-0. You can tell Connor took the coach's words to heart, because after he pinned the kid, Connor stayed right on top of the kid in the pinned position until they lifted him off. ha!
These pictures are from the third match. I took a bunch of video, which blogger won't let me upload for some reason. I'll get my BFF Kaci to do it for me since she seems to have the magic touch, and I'll share them another day. I belatedly thought to toss Emily my phone to have her take a few pictures.
Almost has him pinned!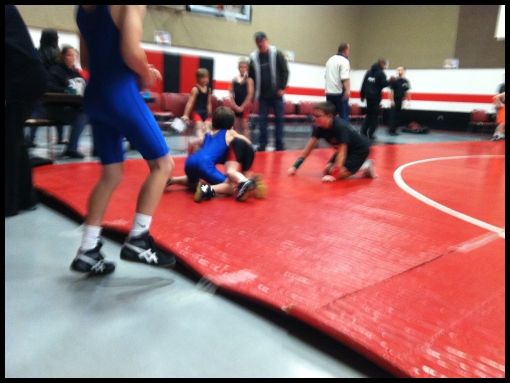 Pinned!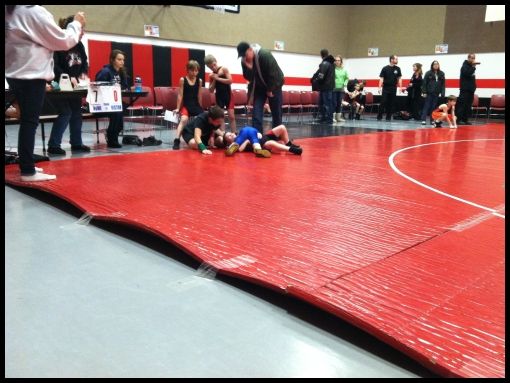 They did a second round, even though Connor pinned him in the first round. This was basically just a practice meet, and they wanted all the kids to have the experience of starting in the different positions and putting some of their learned skills from practices to use, so they had the boys do a second round anyway.
Connor came away with a few wounds, but nothing major, and he's VERY pleased with his evening. He LOVED the meet, and kept such a great attitude the whole time. I was very proud of him.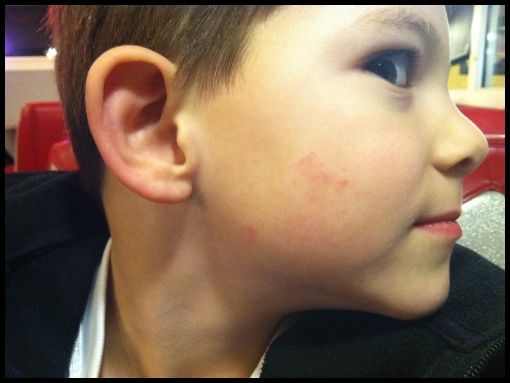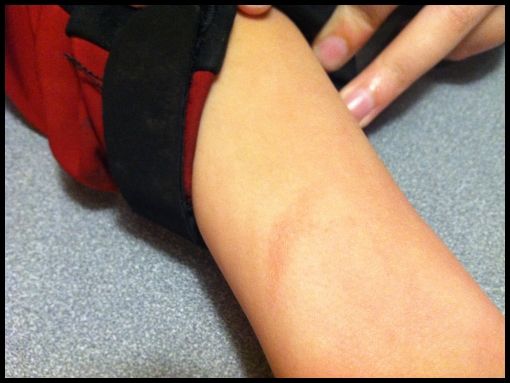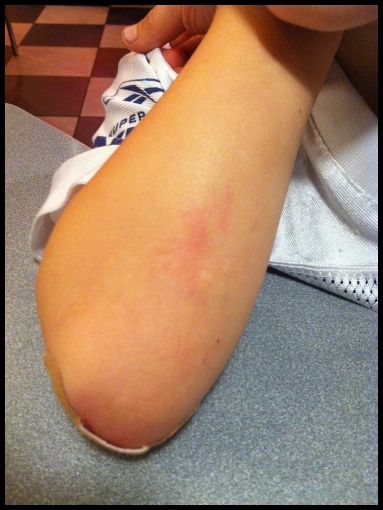 There was another huge red one almost the entire width of his back, but I forgot to take a picture of it once he was out of the shower...
Despite the fact it was bedtime and we still had a 30+ minute drive home, we stopped for ice cream to celebrate!