Elvis Elf thought it would be pretty fun/funny for the kids to wake up with stickers all over them, but it was sort of a failed attempt. When he was trying to stick some on Connor (who sleeps through anything!), Connor woke up NOT HAPPY to discover a sticker on his hand and one on his foot. Elvis tried Jared, who swiped them off in his sleep without ever opening his eyes. Elvis then tried Emily, who sat straight up in bed and asked if it was time to wake up. Elvis thought he'd wait another hour or so and try again. An hour later, he put a couple on Connor and Jared and left the room to try and get Emily, when suddenly mommy was woken up by Connor shouting. When mommy went into his room, Connor was laying stick straight in his bed with the biggest scowl on his face, and was shouting, "WHO KEEPS DOING THIS TO ME???" :( Like I said, failed attempt...
Here's Elvis sitting with the evidence! By the way, once the kids were awake the next morning, they thought it was pretty hilarious! (even Connor!)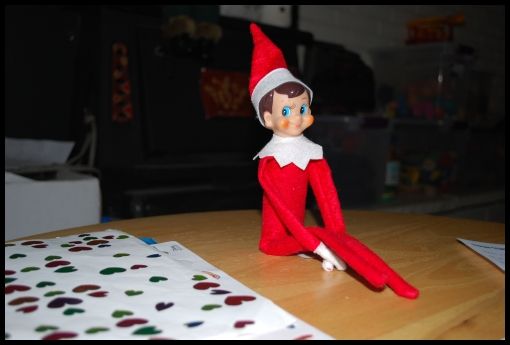 That night, Elvis also left a "fill in the blanks" style letters for each of the kids to write to Santa, and then also filled one out himself:
Notice how he says he's sorry for the time he put stickers on Emily, Jared, and Connor? :)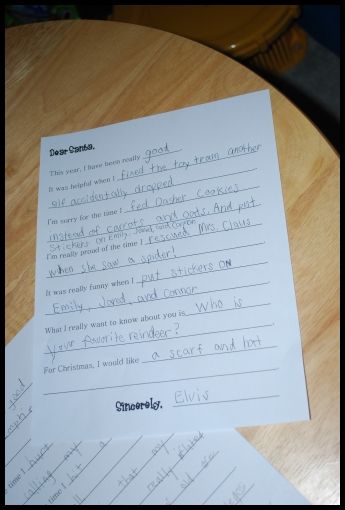 Another day Elvis hid under a drinking glass in the cupboard. Took the kids awhile to find him that day! I couldn't figure out why I kept finding the cupboard door open and I kept shutting it. At some point, I overheard Connor yelling from the kitchen, "Who keeps shutting the cupboard?? Elvis can't see anything with the door closed!!!!!!!" LOL!!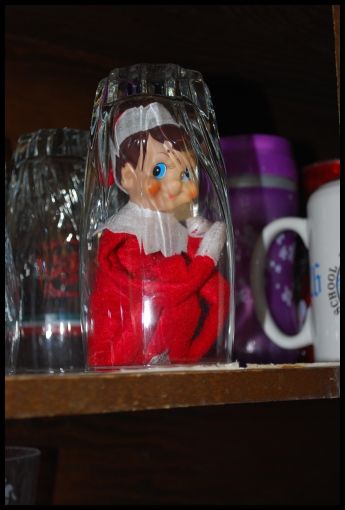 Elvis hung out on a giant snowflake one day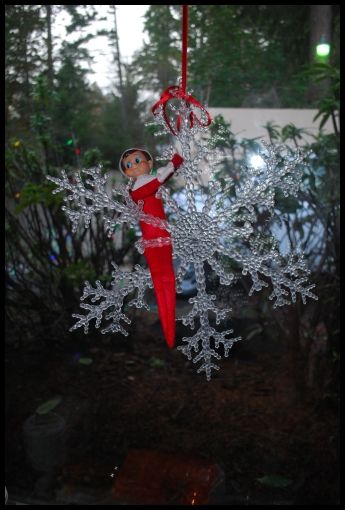 He sat and read The Nutcracker, which prompted Connor to want to read it once Elvis was finished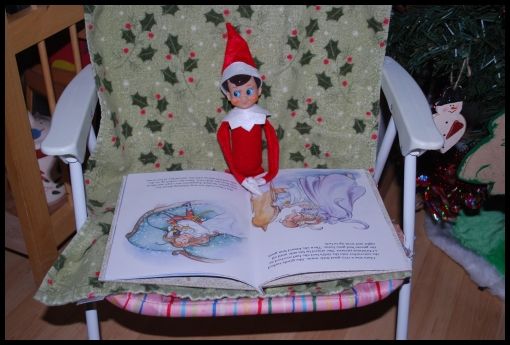 The kids all sing goofy versions of Jingle Bells, so Elvis wanted to as well.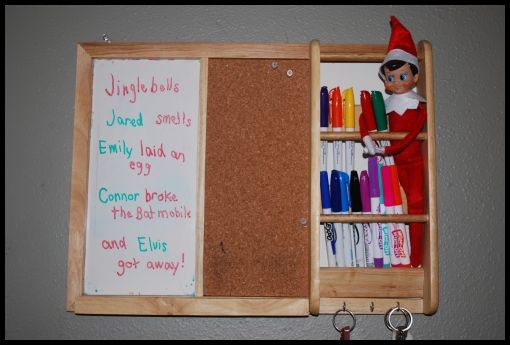 Look! It's Spiderman!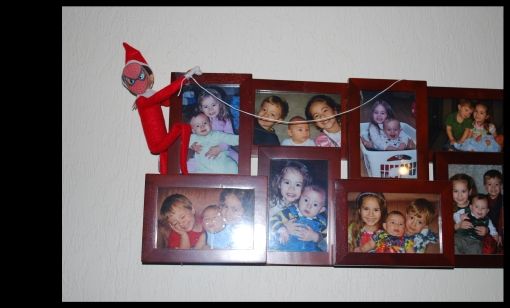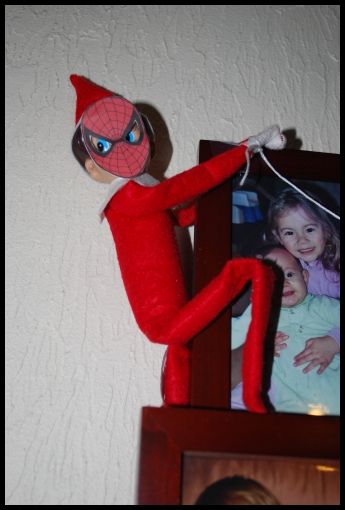 He took a bubble bath with a penguin (couldn't find a rubber ducky). Connor said it was an ICE bath, not a bubble bath...
Elvis thought the kids should enjoy a nice cup of hot cocoa with their breakfast, so he set out all the stuff (even filled up the tea kettle!)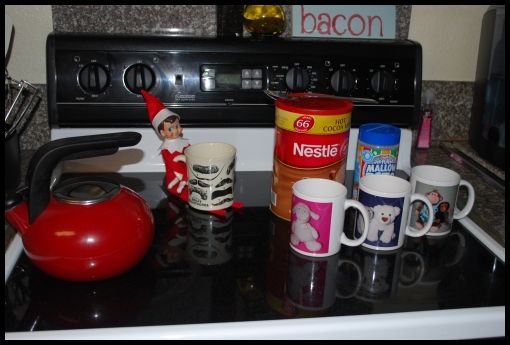 Elvis really wanted to use the mug Dan won at work for "Movember" (more on the "Movember" story later!)