Elvis Elf arrived with a bang (or rather a zipline!) the morning after Thanksgiving. The kids were excited to see him!
Emily Grace made a little Lego chair for him, which he happily sat in for the next day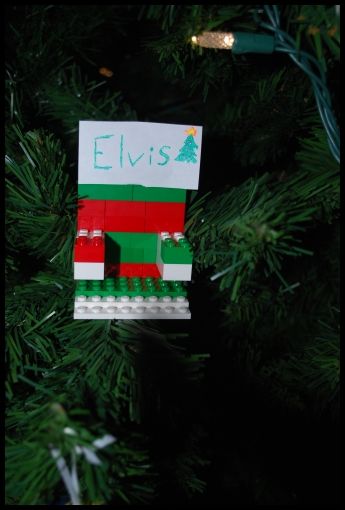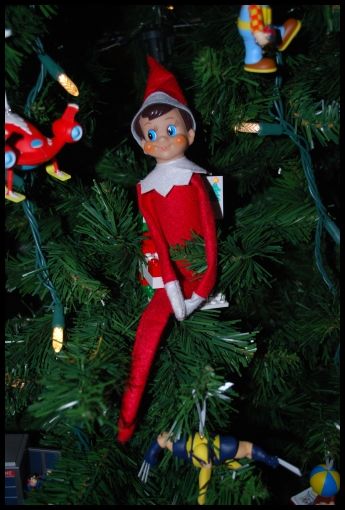 He made a big mess making us a couple of snowflakes!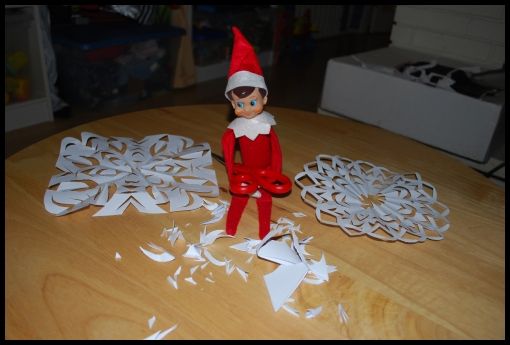 He sat up on the mantle (not pictured because I forgot!)
Then he sat in the kids's tree with his own little book of jokes and left out a few pages for the kids to see (they're dying to see what the rest of the jokes in his book are!)