My Aunt Cheryl hosted a birthday luncheon in honor of the May birthdays on that side of the family: Emily, my cousin Haylee, and myself. Because this year is my 30th birthday (29th, I tell you, TWENTY-NINETH!!!!! that's my story and I'm sticking to it), she did everything geared towards me (usually they're geared more towards Emily because she's just a little girl and the birthdays mean more to her!). Didn't she do a beautiful job on the table?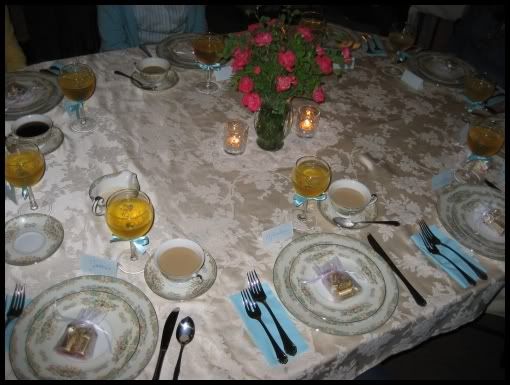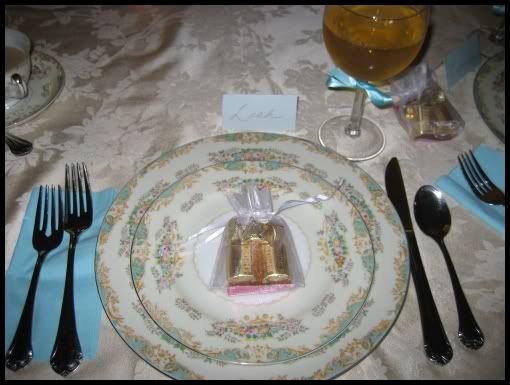 After a fabulous meal we went over in the livingroom area to open presents. After Emily and I had our turns, we sat back to watch Haylee open hers and my kids all piled up into my lap. They sat very nicely until I requested a picture, at which point, Connor decided he was done, and Emily apparently wasn't real into it either...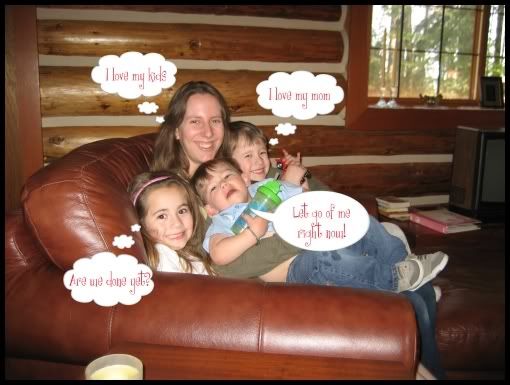 Apparently Emily isn't all that big on people singing Happy Birthday to her either?? (this is a cropped down version of a picture of all three birthday girls so you could clearly see her face!!)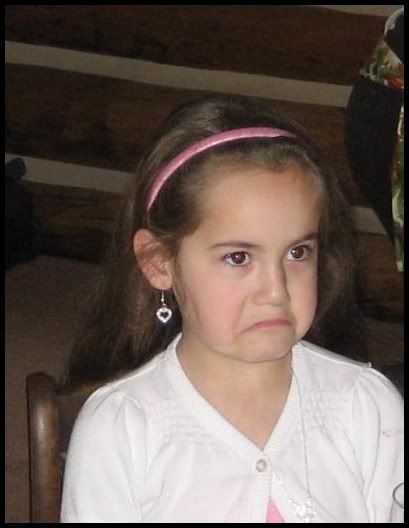 I asked her about that face and she said she does NOT remember making it and says she really enjoyed the luncheon!
6 days and counting until I'm TWENTY-NINE (again). LOL