I was at a wedding shower Saturday evening, so Dan was in charge of caring for the kids, which included feeding them dinner. Emily documented Dan hunting around for what to fix: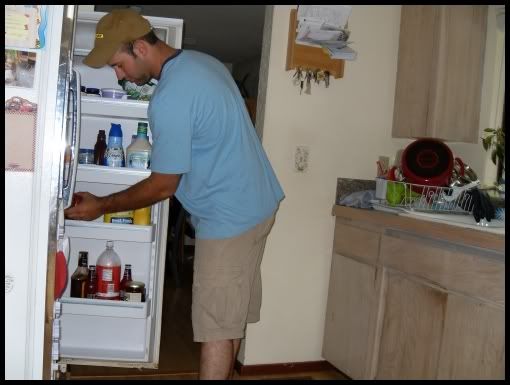 And apparently when Mommy's not home, Connor's allowed to use the stove: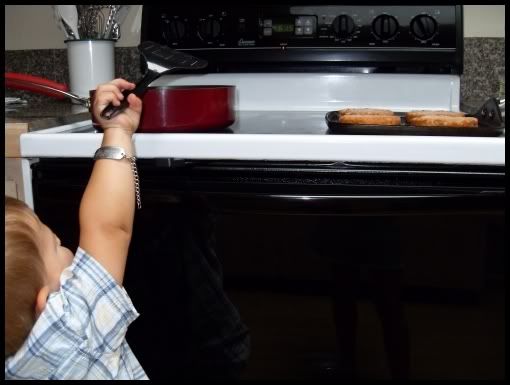 Let's just say about a thousand "what if's" ran through my head when I came across this picture on Em's camera. The daddy says he was standing right there and that that particular burner wasn't even on yet...
At least Connor will know how to prepare himself a meal by the time he's old enough to actually see what he's fixing...