For beach day at the boys' preschool, we had a beach naturalist in attendance, who helped hunt out little creatures, and spent time teaching the kids different things about each one. When we came across some little crabs, she showed them the difference between a male crab and a female crab.
male: (the marking on the male looks like a lighthouse)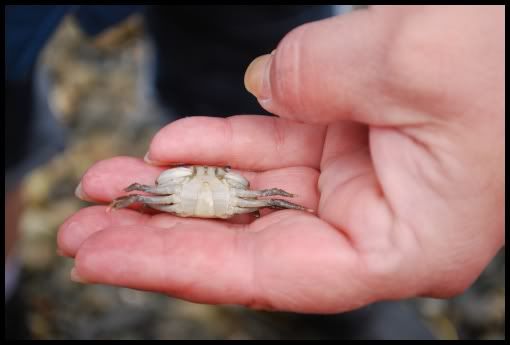 female: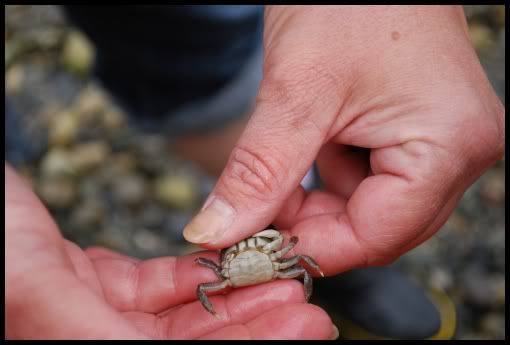 I never really knew how to tell the difference myself and the kids were really getting into finding crabs and figuring out if they were male or female. We discovered that there were A LOT more males on the beach that day (either that, or the females were better at hiding?). We even saw a few females filled with eggs, which was pretty interesting!