Emily requested a tea party to celebrate her 7th birthday, so I created some invitations in Photoshop Elements: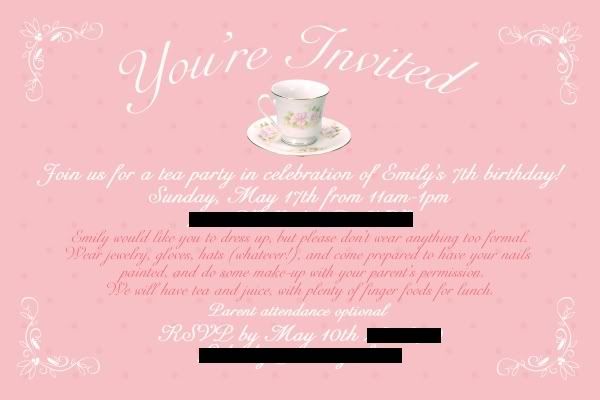 I spent weeks trying to find a light pink table cloth to purchase, with ZERO luck (who knew!), so ended up at JoAnn Fabrics the day before the party, purchasing pretty patterned pink material in order to MAKE table cloths. Silk flowers were 50% off and glass vases were CHEAP, so I bought enough to make two pretty flower arrangements (which we can use again for other things, for cheaper than REAL flowers would have been!). I also borrowed a pretty silver tea set from a friend, which I used as a centerpiece. I bought pretty tea cups and saucers, which each girl got to take home as a party prize. And I made PLENTY of food!
The table (notice the tulle tied around all the chairs?)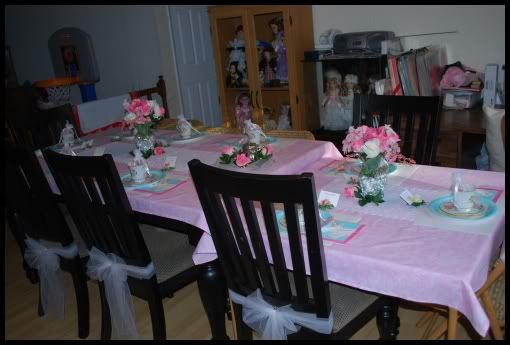 One of the flower arrangements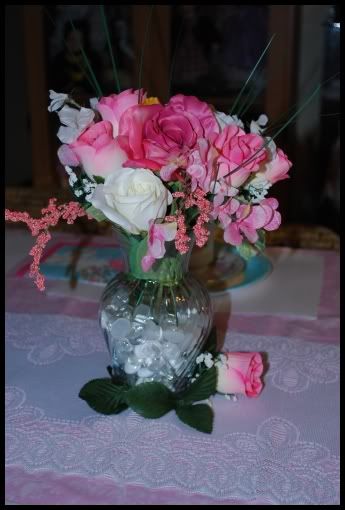 Tea cups and little candy bags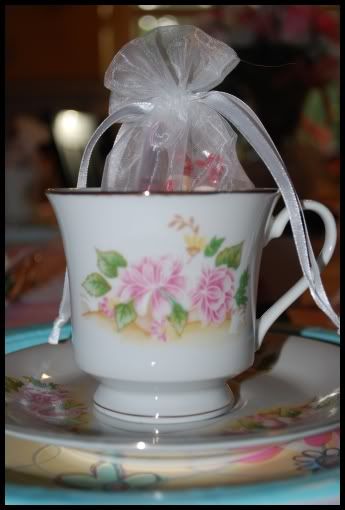 I know, the paper plates don't match the tea cups, but I didn't have enough pretty glassware for all 9 girls at the party, so we made do with pretty paper plates instead... As the girls were arriving, I sat them down with stickers and crayons and let them decorate their white paper place mats, then we moved on to painting everyone's fingernails!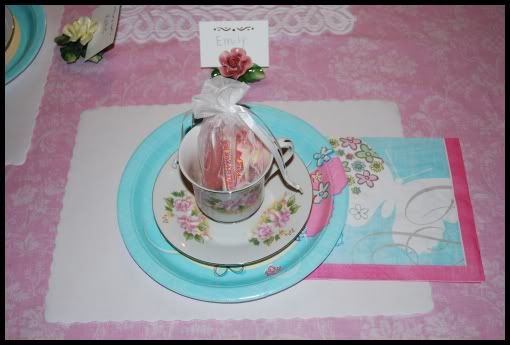 Place cards in the holders I borrowed from a friend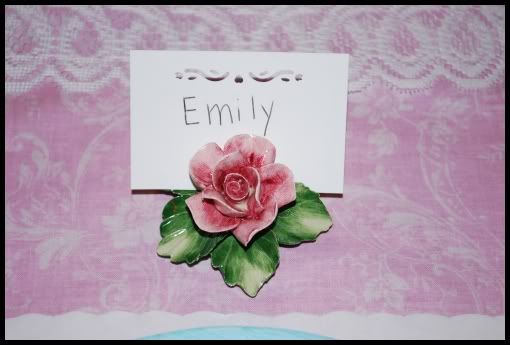 centerpiece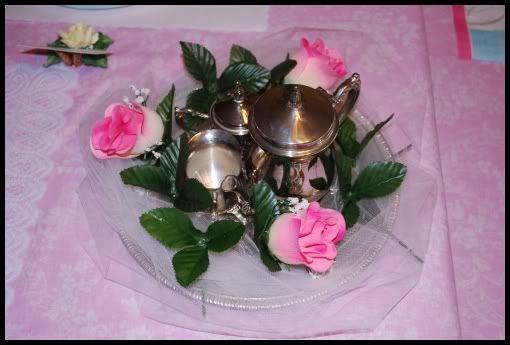 all the food!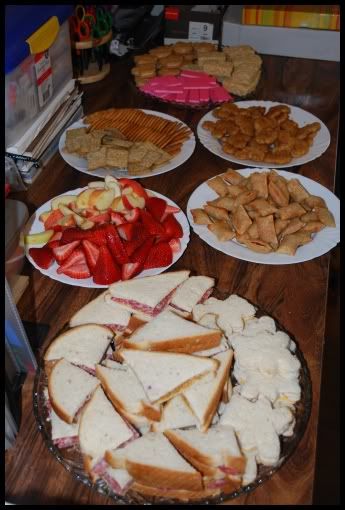 All the girls. Hard to get all 9 in! I thought I'd done a better job, but cut off half of our friend/neighbor at the end. And the real bummer of the whole event is that we ran out of time to pose for a nice group picture outside!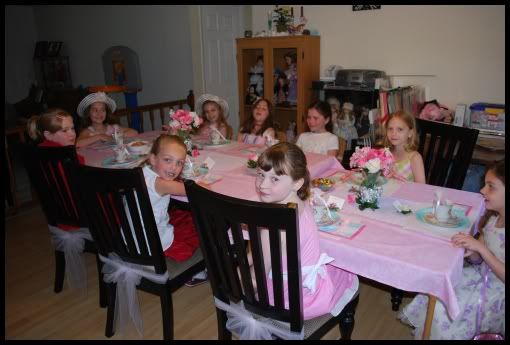 Emily, very appreciative of a nice card from a friend