WAIT! WHAT HAPPENED TO HIS UNDERPANTS?!?!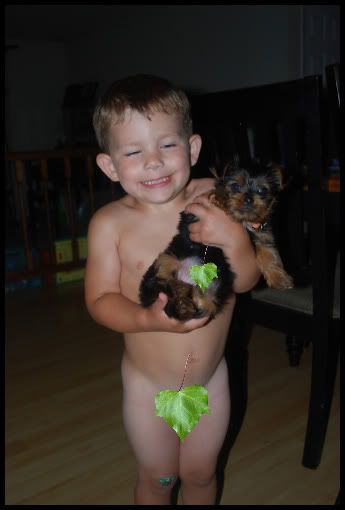 Connor stripped down (apparently he splashed water on himself while washing his hands in the bathroom), then proceeded to pick Charlie up and wander around the house with him.
Connor was PLEASED AS PUNCH to be naked and toting his puppy. Even if it's not a picture I'll ever be comfortable printing (except maybe from home?), I couldn't resist taking it! Had to doctor the photo to make it family-friendly...
Notice the tan lines from his swim trunks? LOL!!! You should see him from behind; his back/butt tan contrast is far more noticable than the belly/legs contratst.