Connor was wearing not one, but TWO mail carrier jackets from the Clifford exhibit at the Children's Museum. And while he was wearing TWO mail carrier jackets, he was scooping up plastic food off the ground with the gardening tools from a different part of the exhibit. Dan and I had a good laugh!
He also took up some sewing
took a stab at being a truck driver
Drove a ferry
Tested out being a cashier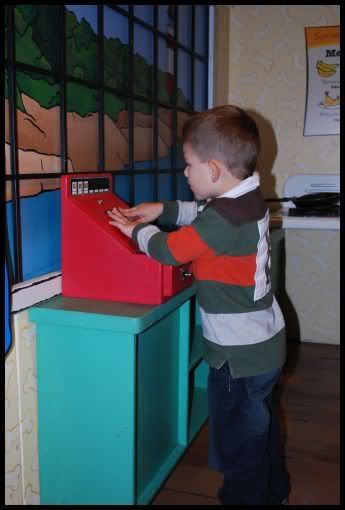 was a construction worker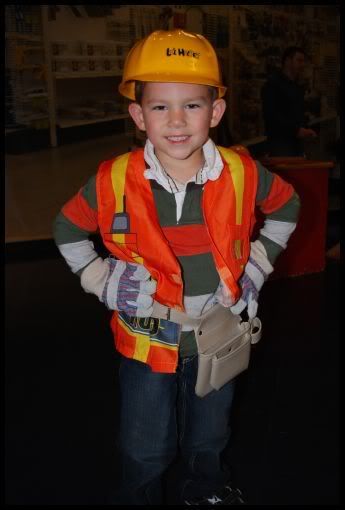 a home-owner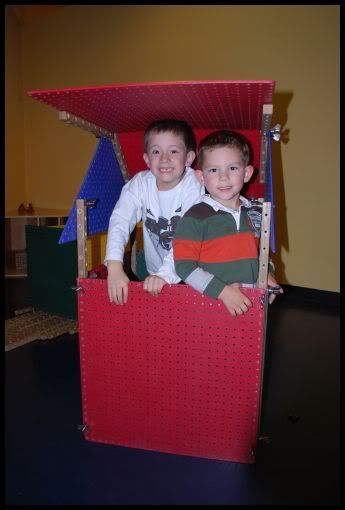 a professional pouter (it was nearly time to go home and he wasn't very happy about it!)
a grocery shopping firefighter
a painter
a window washer
and a break dancer.
He was also (without photographic evidence), a firetruck driver, a bus driver, a gas attendant, a Mexican restaurant employee, a hiker, and the curtain guy in the theater area.
All in a day's work!!