Jared wrote and sang the following song to me last night: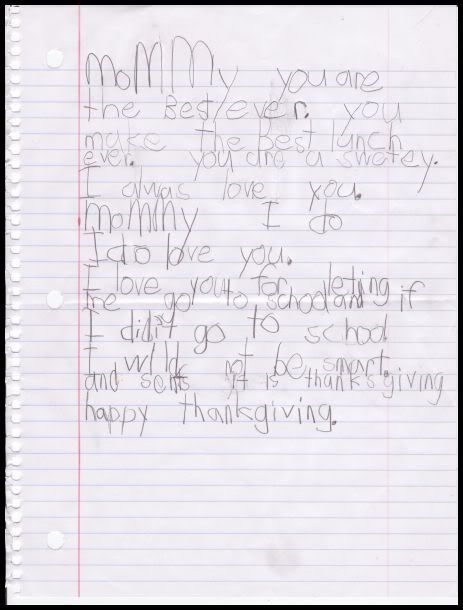 We weren't at home to be able to grab the video camera, so I'm hoping he'll sing it for me again later today so I can have it recorded!
In case you can't read all of it, it says:
Mommy you are the best ever. You make the best lunch ever. You are a sweetie. I always love you. I do I do love you. I love you for letting me go to school and if I didn't go to school I would not be smart. And since it's Thanksgiving, Happy Thanksgiving.
HOW CUTE IS THAT???