Soccer season is officially OVER!
Jared's season lasted longer than Connor's, but officially ended a week ago with a pizza party and trophies. The boys had a blast, and Jared was THRILLED with his trophy. (despite the look on his face in the picture below...LOL!)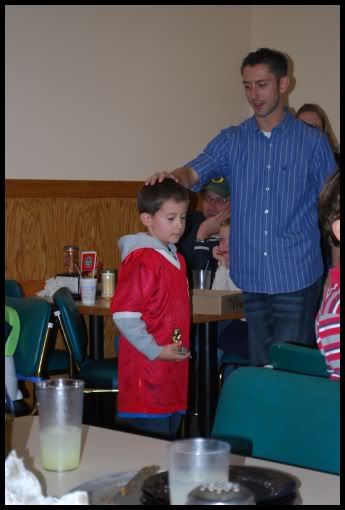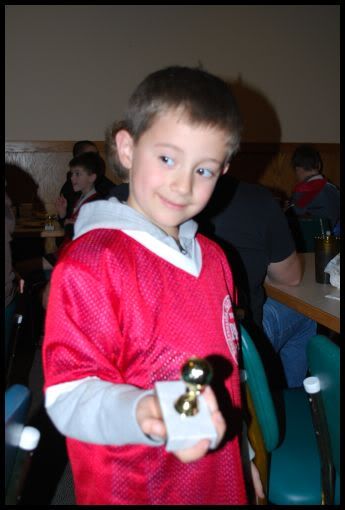 Coach Brian was really great with the boys. Jared really enjoyed playing, and we saw some definately improvement mid-season. There were a lot of neat boys on the team, and they all played really hard this season! We're proud of you, Jared!!!