Halloween festivities started Thursday with the Trunk or Treat event Connor's preschool hosted. Here's our trunk from this year (not bad for about 10-15 minutes worth of work!!)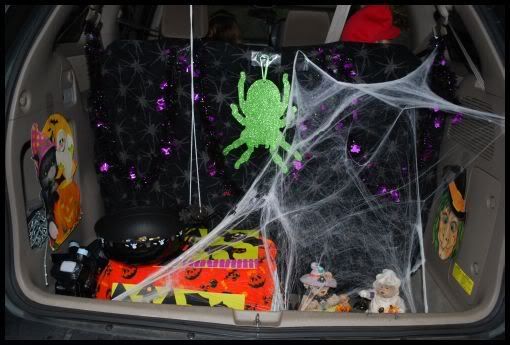 And our sweet Gracie is part of the co-op this year in the 2's class, so she was at the Trunk or Treat as well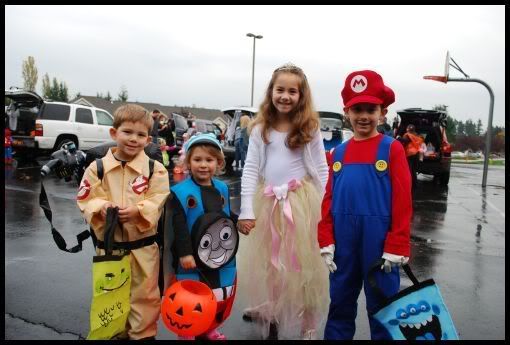 Connor CRASHED on the way home (but notice how he's clutching his bag of candy?? LOL!)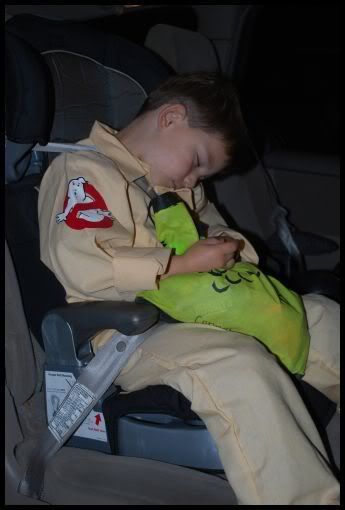 Friday brought classroom parties and an all-school parade.
Here is Em with some friends from her class: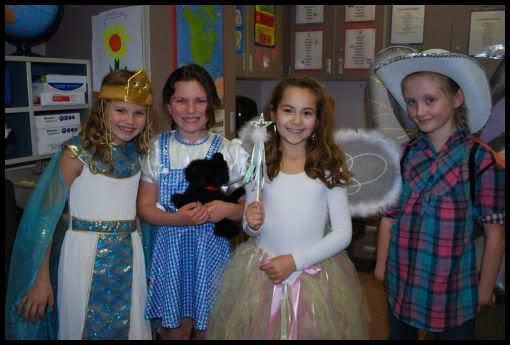 And Jared next to his friend Cecilia (his "girlfriend", as he calls her at home, but won't tell HER that at school! ha!)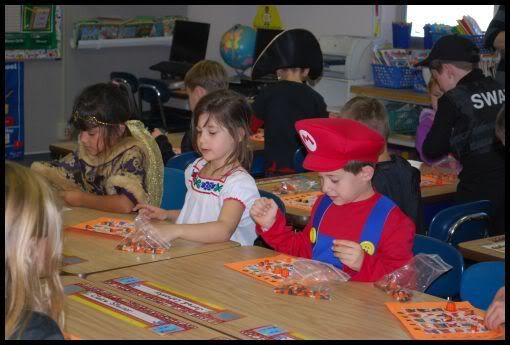 Emily in the parade at school: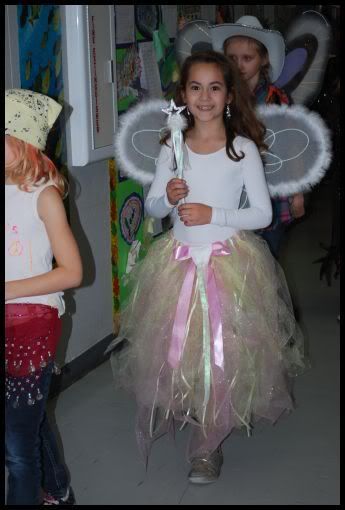 Jared in the parade at school: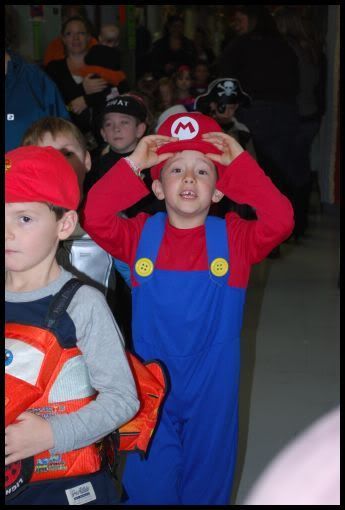 Em's best friend Katie: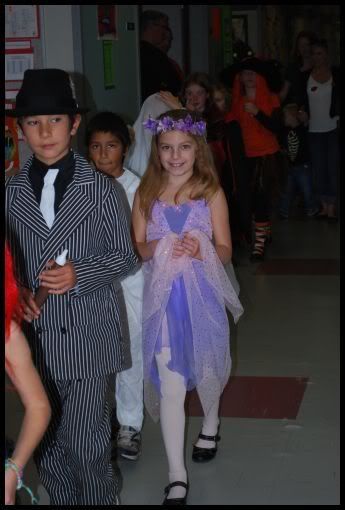 We started out Halloween day by carving some pumpkins: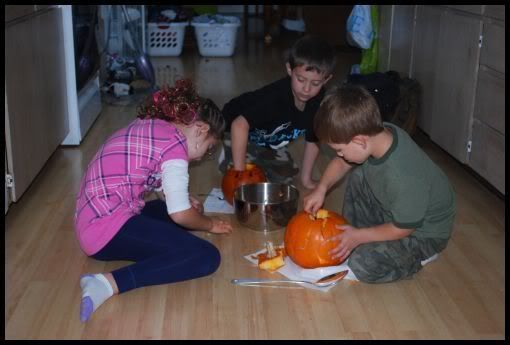 And then we tried for a nice three-kid group picture. Total FAIL.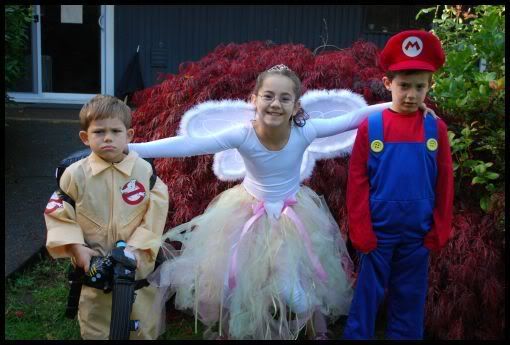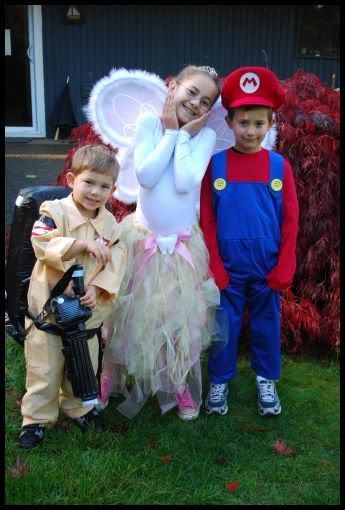 (Forget Where's Waldo! Where's Mario?)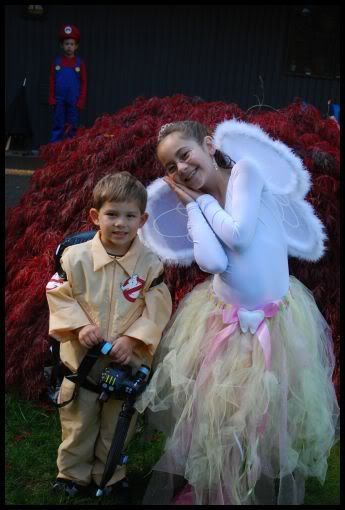 We had the kids' cousins, Ali and Eva, meet up with us to trick or treat in our neighborhood (Ali and Eva's cousin Elektra came, too, but wouldn't pose for the picture)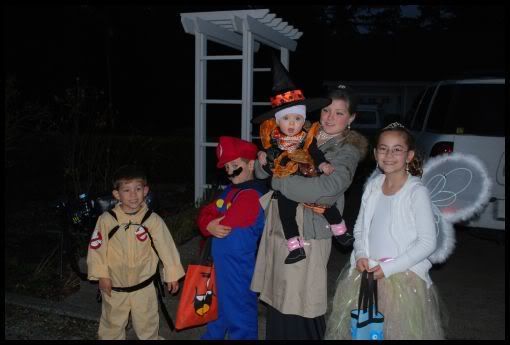 Hope everyone had a safe and Happy Halloween!