My friend Stephanie had her third baby a little over a week ago, and when Madisen was only three days old, they came to visit us!
Emily and Connor and I were all "fighting" over who would get to hold her (Jared was too involved in his Legos...LOL), and I grudgingly SHARED the baby with them: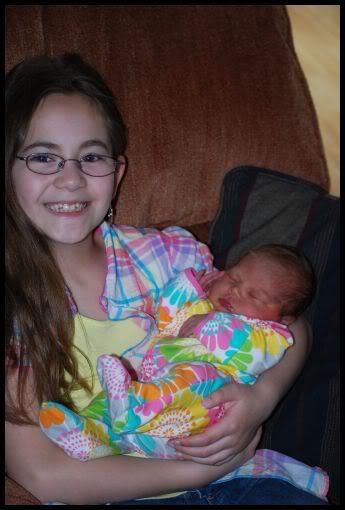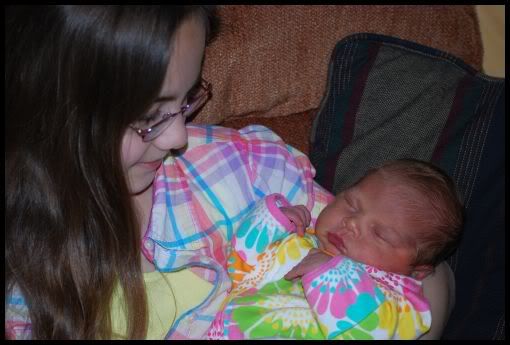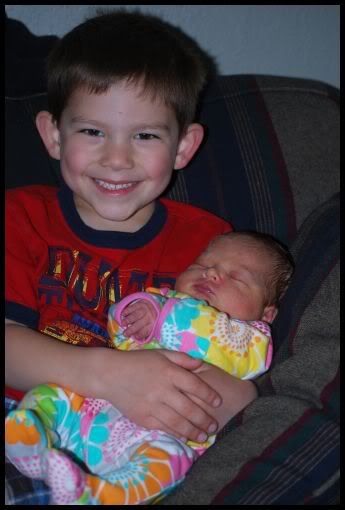 She doesn't look as tiny in these pictures as I swear she seemed in real life!! It was so wonderful to have a snuggly little lump in my arms again. LOL Connor, especially, could NOT get enough of her. He oohed and awwhed over her tiny hands and feet, gently stroked her hair, stared down at her face with the most loving expression you ever saw... It was adorable!
I get to visit with her again at some point this week, and I'm so excited!! Stephanie's oldest is the same age as Connor, my youngest, so it's been fun to get to spend time with littler kids again (her middle child, Kaitlyn, will be three in June, and Madisen was just born). Sure makes me miss when MY kids were all little like that! Seems like just yesterday...