Connor wrote this message on the white board for me! I was two rooms away, telling him what letters to write (at his request), and he apparently knew enough about his letters to write what I was telling him!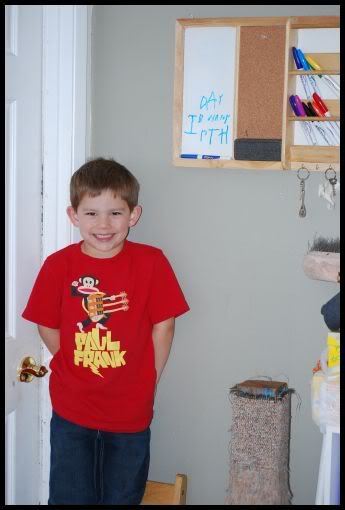 I wish I could fully convey what HUGE news this is!!! I have spent countless hours attempting to teach Connor his letter names and sounds, and to have him practice writing, but he's been very "no thanks" about the whole thing. As I was naming off each letter for him to write, I honestly had NO CLUE what I was going to find once he called me over to view what he'd written.
I was FLOORED when I saw he'd gotten each and every letter correct (maybe not in the correct order, but I know that's TOTALLY age appropriate at this point!)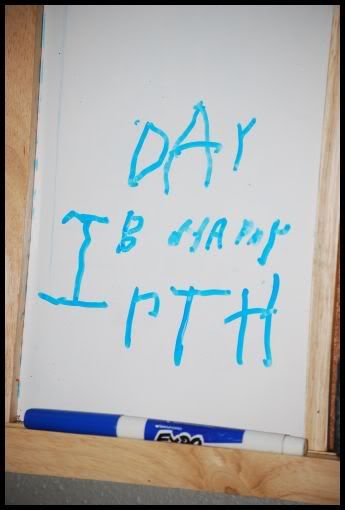 His P's are a little smooshed, but he was also reaching up way above his head to try and write it, which makes his attempts all the more impressive in my mind. What a wonderful birthday present!!