I got to babysit Eva over LAST weekend for the first time, and we had so much fun having her over here!
I gave her this pettiskirt for Christmas (knowing it was too big, but I bought it in the smallest size available figuring it would fit eventually--it was too cute to pass up!!), and was thrilled to see that it fits just well enough that she can already wear it (and will get to wear it for quite some time to come, too!).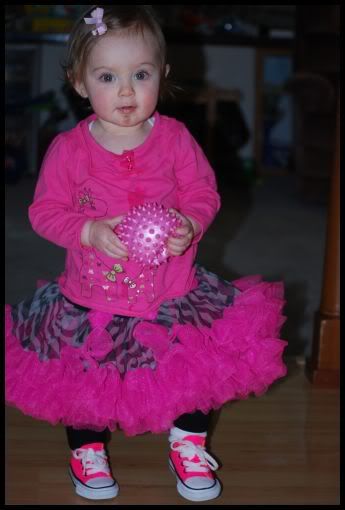 The pettiskirt would swish this way and that while she toddled around the house, and seriously, it couldn't have been any cuter!!!
Eva LOVED getting to play the piano, and kept wandering over and gently pressing all the keys. Emily helped her sit on the bench so she could reach better, and Eva was chuckling away as she pressed at all the keys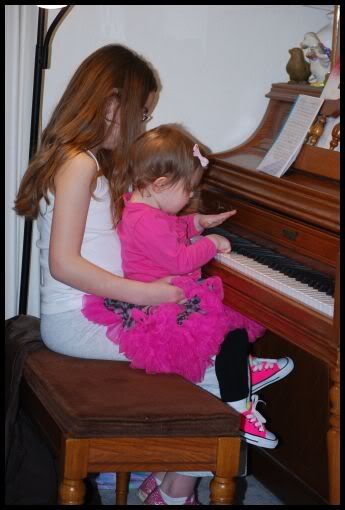 Eva was also really into climbing into the toy box (which Connor had full of all the balls we own), and tossing them out one by one. Then, she'd climb back OUT of the toy box, and toddle around the room, collecting all the balls and tossing them back in!!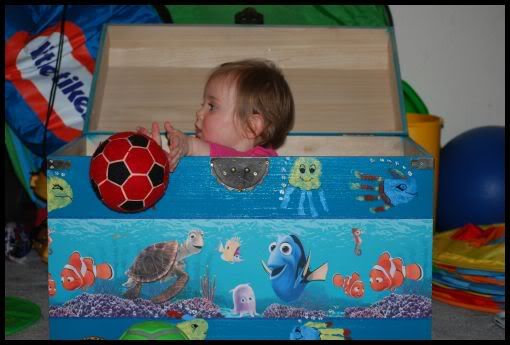 She made me laugh wandering around making this funny little face!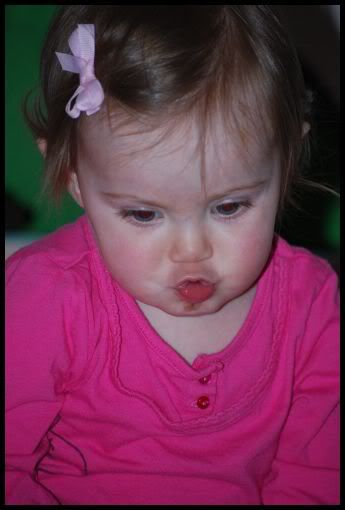 She REALLY had a good time having three cousins totally doting on her! She laughed and laughed and followed them around. They got the biggest kick out of the fact that she'd try to mimic just about anything they were doing.
We love our Eva and really enjoyed our time with her!