We told Emily once her vining plants finally started producing, she'd probably have vegetables coming out her ears. It worked out that way with the cucumbers, at least!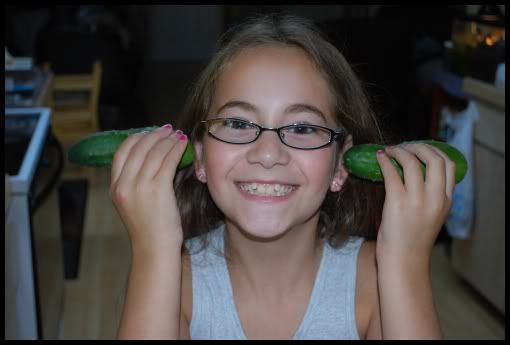 She kept out four that she wanted for herself (she's turning into quite the picky eater lately, but she'll chow down a cucumber like it's a chocolate bar!), and then scammed friends and family out their money by selling the rest for $1-$1.50/each.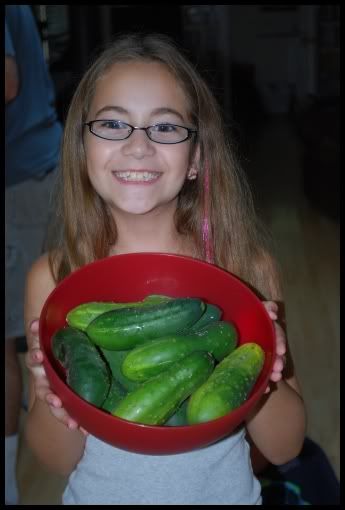 We were able to cut our first pumpkin off the vines. The rest are still in the process of turning orange (with the exception of one pumpkin, which just keeps growing, and isn't even the teeniest bit orange!), but this one is fully orange, so we cut it off the vines. It's not all that big, but it's got some weight to it!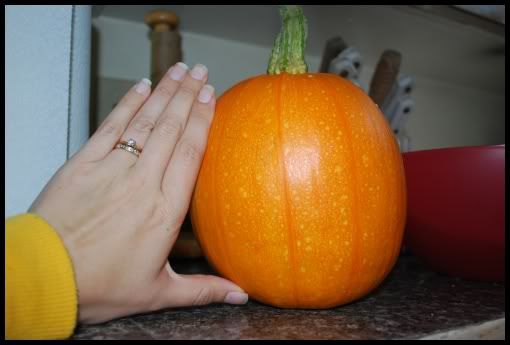 This is the same pumpkin last to this week: