I spent the weekend knitting like crazy, and managed to finish Jared's R2D2 hat!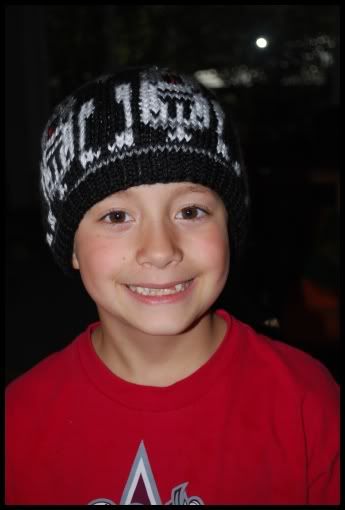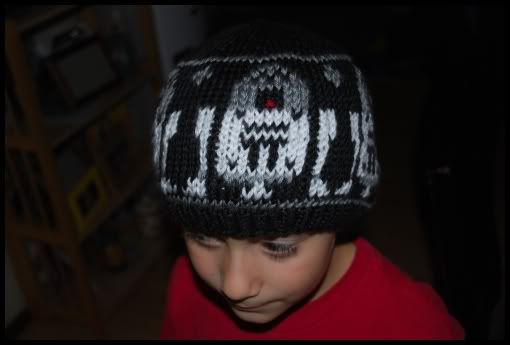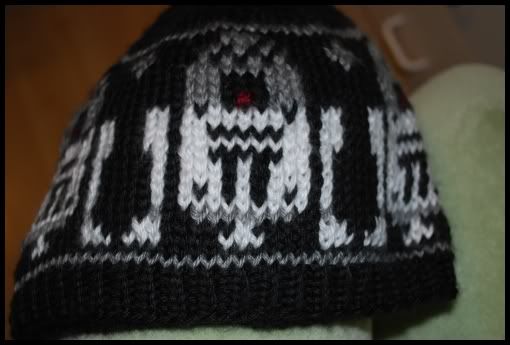 Connor was originally going to get the Storm Trooper version, but he decided he really wanted R2D2 like Jared. After a big argument, we came to the compromise that I'd make him an R2D2 hat, but his would have a BLUE "light" instead of red, so the boys can tell their hats apart...
Jared is beyond thrilled with his hat; Connor is dying for me to finish his... And Emily has requested I figure out making her a pink hat with lambs around it. I'd better get busy!