Got carrots? We do!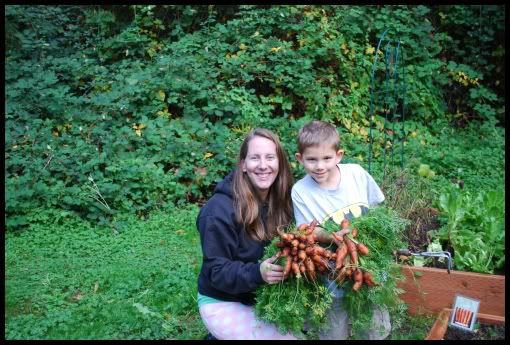 (And yes, that's me, in my giant fluffy pink-with-white-polka-dots pajama bottoms, because I'd already gotten comfy for the evening when we realized we hadn't checked on the gardens yet this weekend)
We grew some of the GOOFIEST looking carrots you ever saw, but they taste good.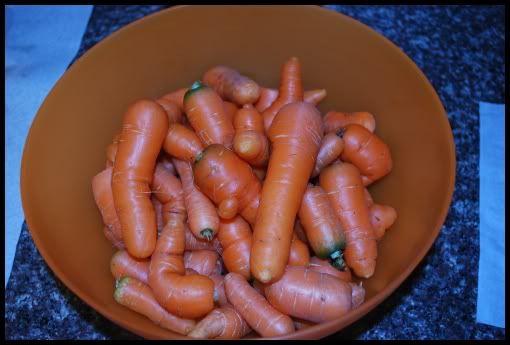 Jared's lettuce is still going strong!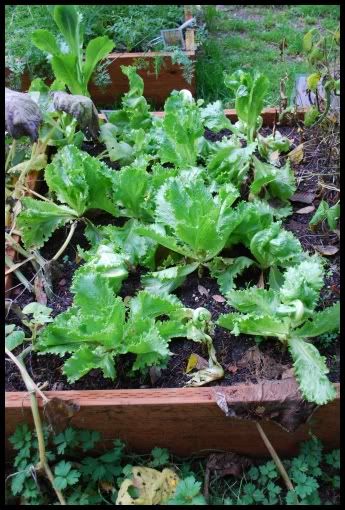 And we purposely left a few beans on the vines so we'd have seeds to plant for next year.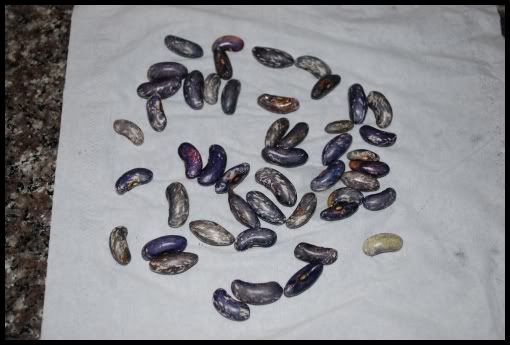 We're still waiting for the pumpkins to finish turning orange. What an annoyingly slow process! Emily took this picture of our biggest pumpkin. The only part that's really turning orange is the part that was resting on the ground.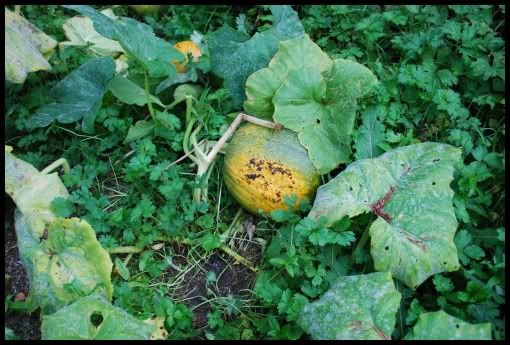 Em's got two butternut squash we're waiting on as well.