I never really did get around to sharing more pictures from our ocean trip this summer. I came across these three pictures and had a nice laugh! I'd forgotten all about the boys hamming it up. Serious goofballs, these two!
(now you see Connor)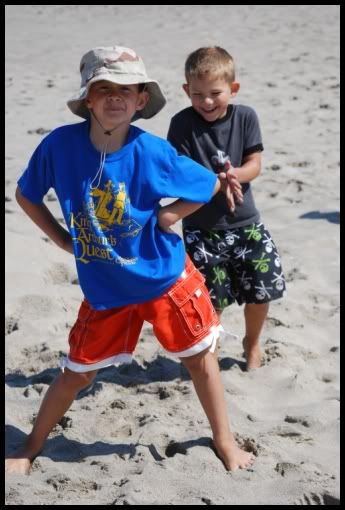 (now you don't...very well anyway)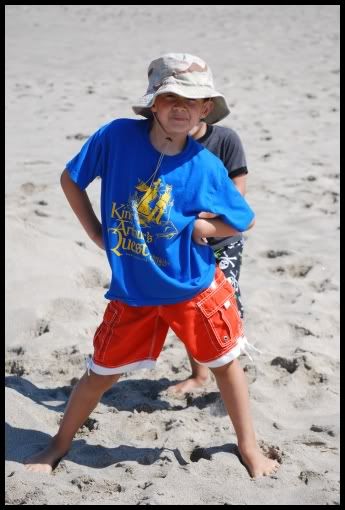 Antlers! (jazz hands?)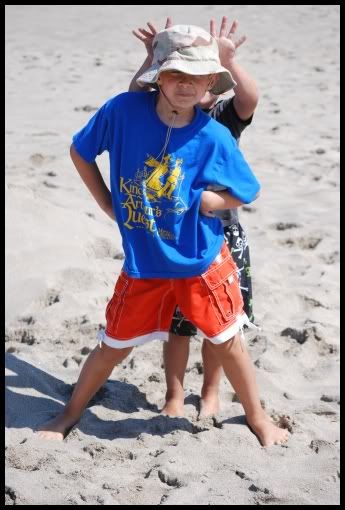 Those were accidentally taken on continuous shot, so you can imagine how quickly this whole thing went down. Hilarious! These boys can drive me bonkers on a pretty regular basis, but they sure can make me LAUGH!
PS I have zero explanation for the expression on Jared's face! I haven't seen that expression before or since. hahahaha!! He's got a little SASS, eh?