Well, my last blog post showed a wimpy scattering of snow from earlier in the week, but we woke up he following day to real SNOW!
Another inch fell throughout the day, but I forgot to take another photo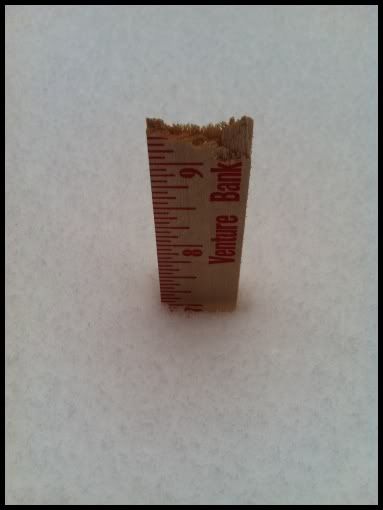 This picture doesn't show it very well, but the snow was nearly as high as the top of Charlie's back! You can see the snow all over his chin as he was (unhappily) trying to get through the snow to get to me so I could rescue him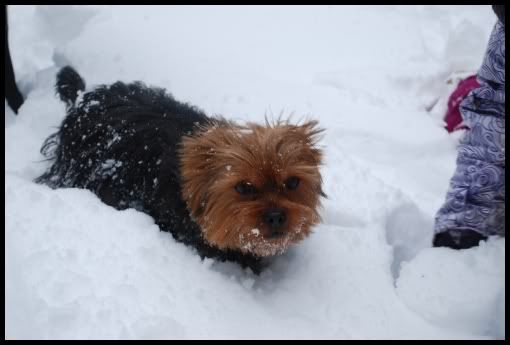 Longer pet fur and snow aren't a good mix. Less than one minute in the snow and he'd already formed snowballs on his legs! hahaha!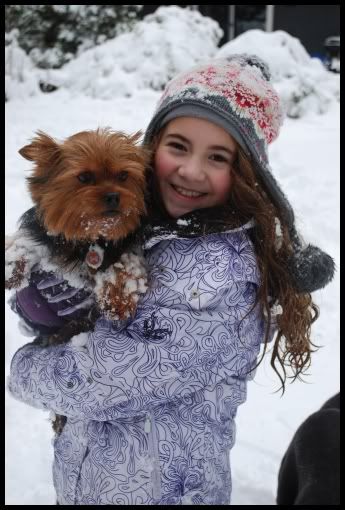 It's hard work trying to get three kids and two pets somewhat nicely into the same picture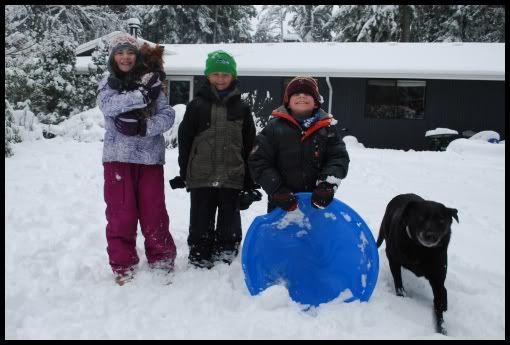 Emily was far more cooperative!