I absolutely get the biggest kick out of reading the things little kids write down. The goofy spelling, the hilarious thought-processes, the wobbly handwriting, etc. It all just makes me SMILE!
Connor came home a few weeks ago with a journal from school (many kids had filled up their journals, so the teacher sent everyone's home and the kids all started again with fresh journals--Connor's is only about 3/4 of the way full). I photographed a couple of my favorite entries.
I love my mom because she makes my bed (at least he appreciates my efforts!)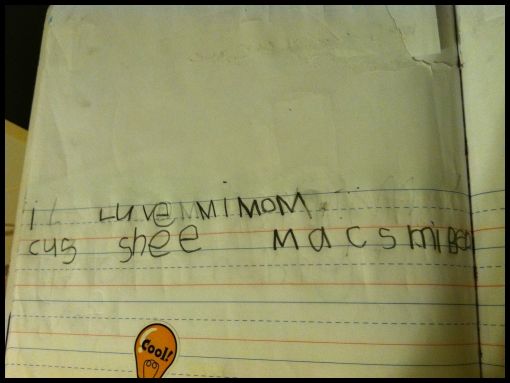 One day there was a wicked witch. His name was Soromon (sp?). And a nice wizard. His name was Gandaulf (sp?). And Frodo. He is Gandaulf's sidekick. (Frodo described as the sidekick cracked me up! And I LOVE the American flag flying off the tower!!!)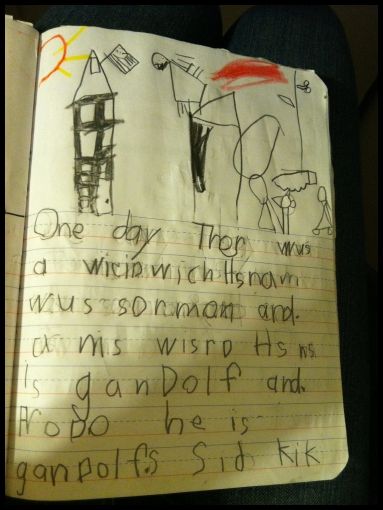 This weekend I watched a horror movie. It was Creature of the Black Lagoon. It was weird. There was blood. (We sound like such good parents when I read through this journal... I do have to add that I laughed out loud where he wrote he watched a "hor" movie. hahaha!)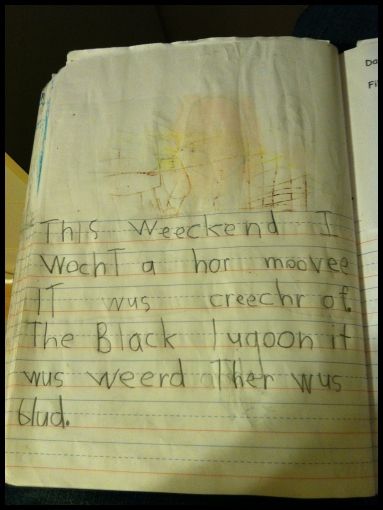 I am learning to box. I already know how to box. I am only learning to actually beat up people and punch them in the right place. (again, we sound like such good parents!)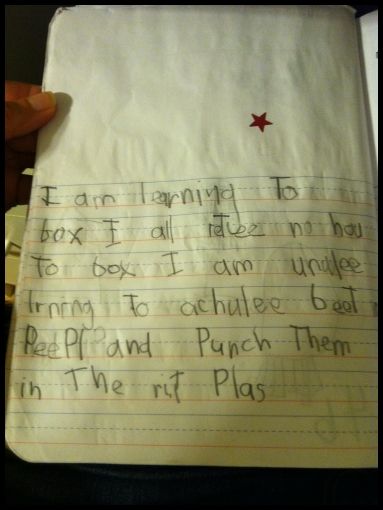 I would like to give my mom new yarn. And give her a hug and a kiss right when she wakes up. And give her 10,000 presents and give her 10,000,000 hugs and kisses. (seriously, how adorable is he?????)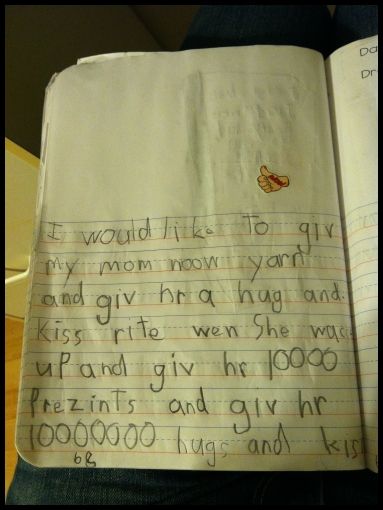 LOVE LOVE LOVE!!