I've been wanting to work on a crochet head wrap, but hadn't gotten around to it. The perfect opportunity came along when a friend put in an order. I got straight to work on the head wrap and the interchangeable flowers. I'm quite pleased with how it all turned out!!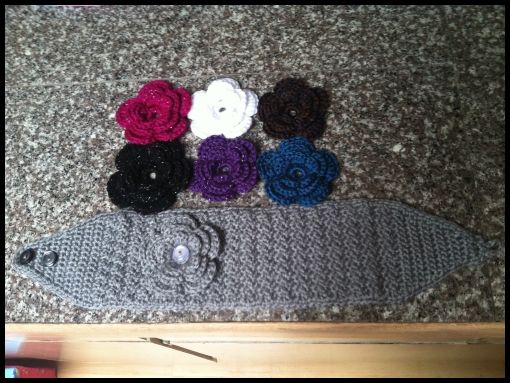 I've also been wanting to make Emily Grace a newsboy hat, but hadn't found a free pattern I was interested in, and hadn't decided on what colors to commit to. After doing the interchangeable flowers for the headwrap, it gave me the push I needed to work on Em's hat. I chose light gray since that would coordinate with just about anything, and I made a bunch of interchangeable flowers so she can change up her look. Here she is posing in the sparkly purple flower version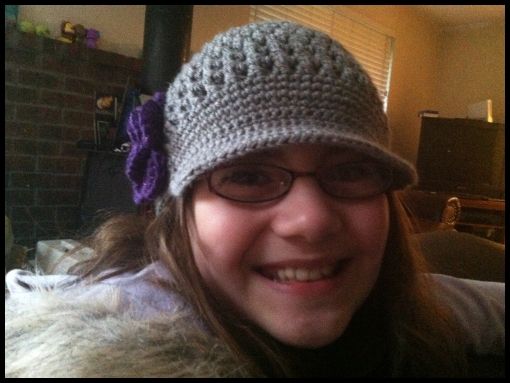 I ended up buying a newsboy hat pattern online because I just wasn't finding what I wanted in the free category. This hat comes out really thick and warm!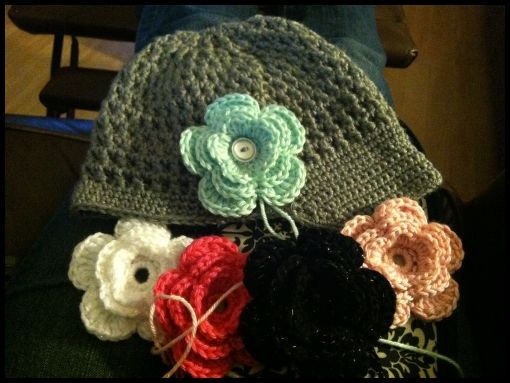 I made the kids beard hats for Christmas! I even lined the hats with leftover fleece from when I made them all pajamas and robes for their birthdays. The beards button on/off so the hats can be used seperately if they want, and it makes the beard a little more adjustable for different sized faces.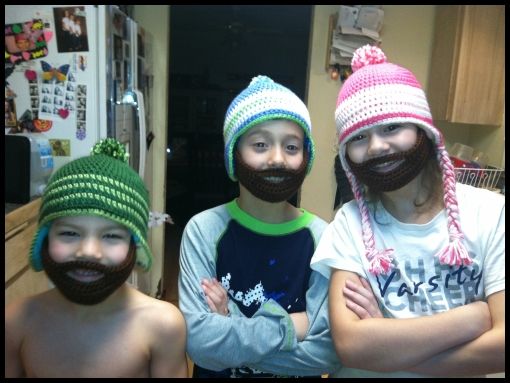 Lookin' tough!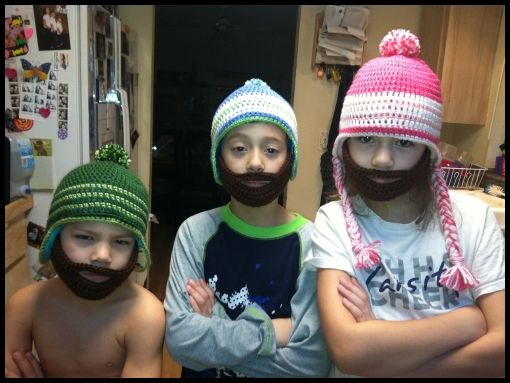 Dan asked for a Mr. T beard hat after he saw the kids's hats, so I scrambled to finish it before he left for his quick trip to PA for the Steelers game at the end of December.