Emily Grace got a sewing machine from Grandma Marlee and Grandpa Jeff. I took her out and bought a pattern and some material and thread so she could work on her first sewing project over the holiday break from school.
Here she is modeling the hat she made!
We started working on matching mittens, but ended up being really busy over the break and haven't finished them yet!
Also over break, Em took a little sewing class with her good friend, Alex. They got to make a teddy bear.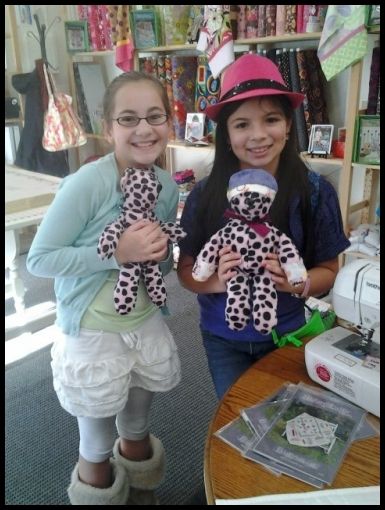 She's very proud of her little bear and had a BLAST in the class