Connor had his 2nd wrestling meet Friday of last week, and his 3rd wrestling meet Monday of this week. (two wrestling meets and two days of swim meets in a four day time-span makes for a lot of sitting around on hard bleachers! ha!)
His official stats for Friday night are:
Match 1: WIN (by points, 8-6)
Match 2: WIN (by pin)
Match 3: LOST (by points, I think it was 10-7)
Daddy, Grandpa, and Emily Grace helped run one of the scoring tables (Daddy marked the scores, Grandpa timed out the rounds, and Emily Grace "threw in the towel" when each round was over)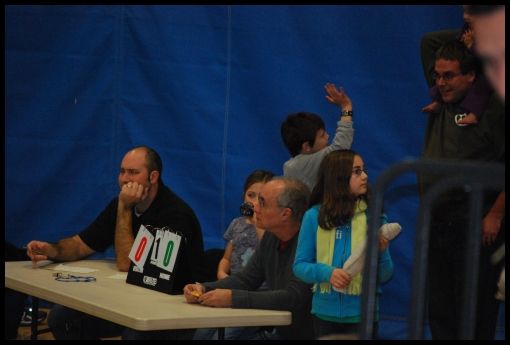 Connor and his partner waiting in the line-up for an open mat space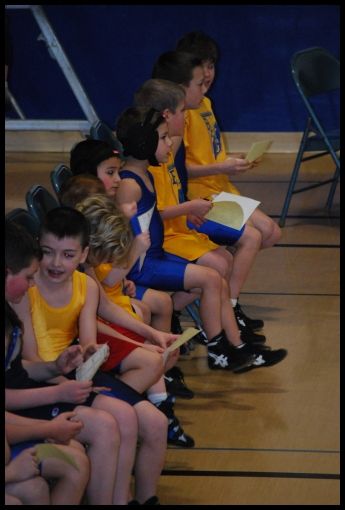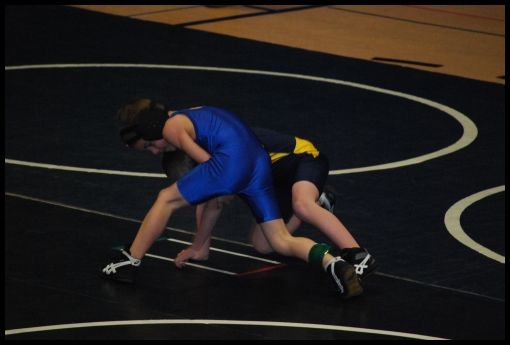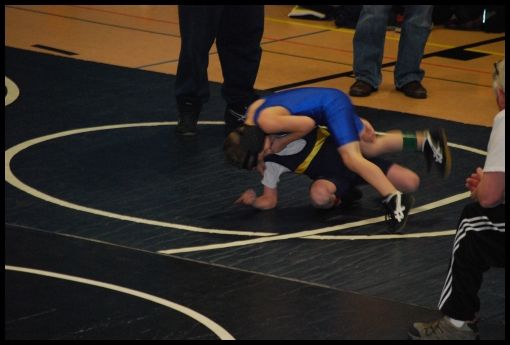 He got into a little trouble at one point, and I cringed at the horrible angle of his arm (which you can't see in this picture), but he got away and went on to win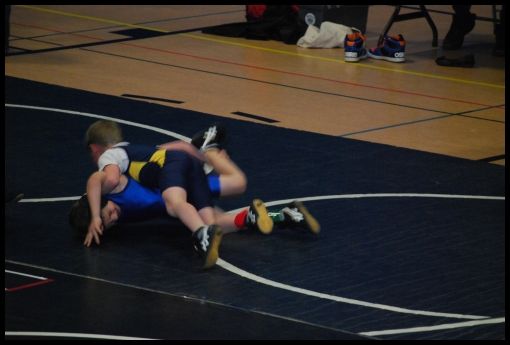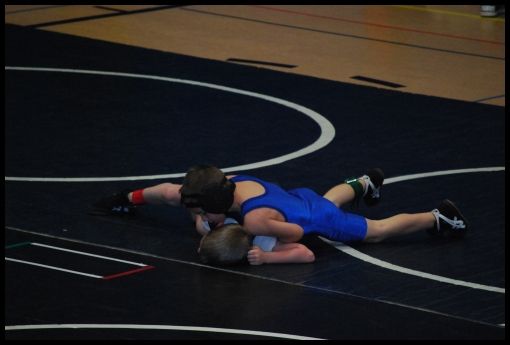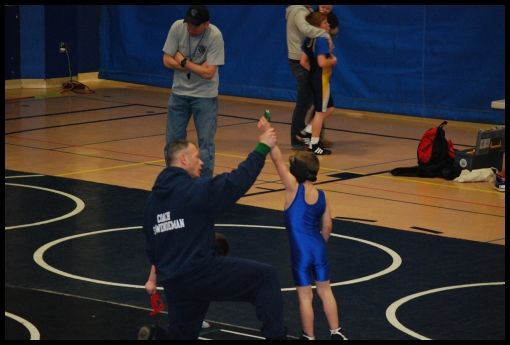 His official stats from Monday are:
Match 1: WIN (in points, but I don't remember his score!)
Match 2: LOST (in points, again, I don't remember the score)
When the kids pin someone in a match, they earn an actual pin (diaper pin with a blue head) to wear on their backpack or a sweatshirt or something, as a way to display their achievement. Connor was huge amounts of proud to receive his pin tonight, which he'd earned Friday. He had daddy pin it to his sweatshirt sleeve so he can wear it to school, but I'm pretty sure it's going to be considered a no-no by the school (considered a "weapon" or something, or at the very least, something that could hurt him if it opened). I guess we'll see!