I've been meaning to take a picture of Jared with all his swim ribbons, but finally got around to it when he needed to make an "all about me" collage for school.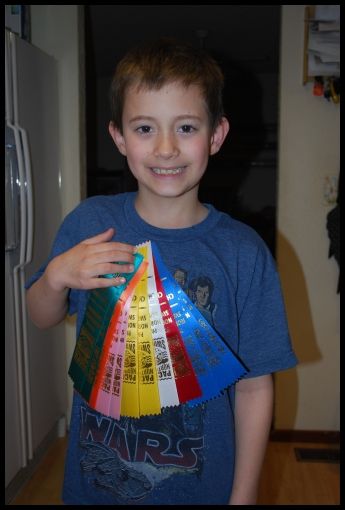 We figured a picture of him with his ribbons (along with a picture of some swim goggles we found online) would be a good way to show that he enjoys swimming and spends a lot of time doing it! He's been in four meets and has 12 ribbons. Not bad!
He even gets to move up into the next level of his swim club starting next week. He's already been swimming with that level once a week for the last month or so, and the coach told me he should have moved Jared up a lot time ago. Better late than never, I guess!