Emily Grace LOVES going to see ballet productions, and we hadn't yet seen Swan Lake yet, so I bought us tickets this year. What a beautiful show!
We arrived with some time to kill, so we perused the gift shop, and Em tried on some hats and masks: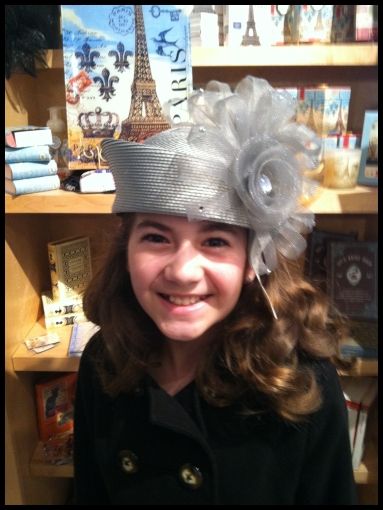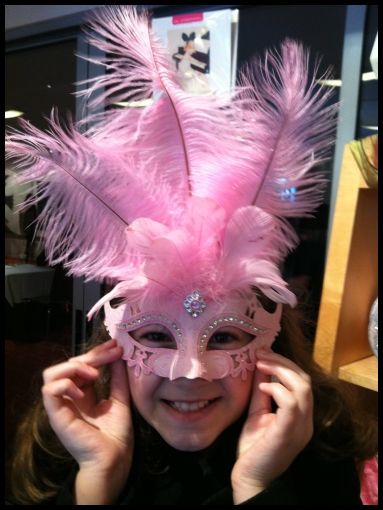 During the first Intermission, we treated ourselves at the concession stand. Em chose this fancy looking cupcake, and I picked out a brownie (which was heavenly)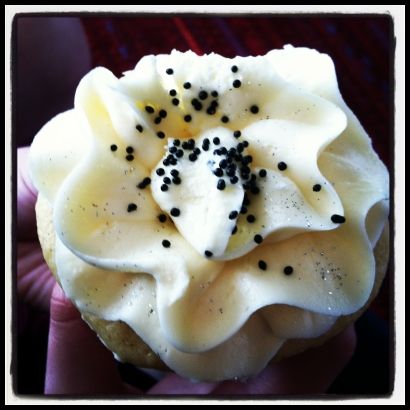 Our favorite scenes in the ballet were where ALL the swans would dance together (24 of them!). They were so in sync and really just FLOATED across the stage. It was incredible. I couldn't find a comparable youtube video for the large swan scenes, but I did find this video (posted below) of one of the smaller swan scenes, which we think is pretty spot-on to what we saw. VERY VERY cool, in our opinion!!! (I did NOT take the video, just found it on youtube). I'd be hard-pressed to dance gracefully on my own, let alone joined to three other dancers doing those moves!