I created this "1st year" scrap book to give as a gift to my SIL's sister at her baby shower:
This page lets the mommy-to-be insert a picture of herself showing off her belly before baby is born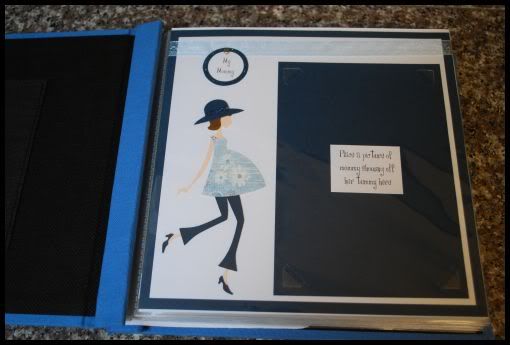 Once baby is born, the mommy-to-be can add in the correct month and each month's days/numbers on the calendar, then document baby's birthdate, visitors, coming home date, first bath, etc, include birth stats, and include a picture. The embellishment in the photo section is only lightly tacked down so it can come off and not be in the way. I just didn't like the big bare spot on the page until it's filled in with a photo!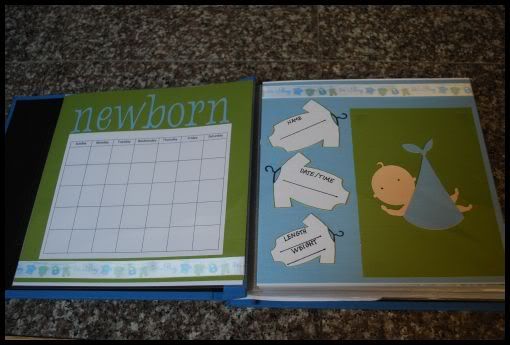 I made monthly pages to cover the first year, and included spaces to document length and weight at 2, 4, 6, and 9 months (typical well-child visit months)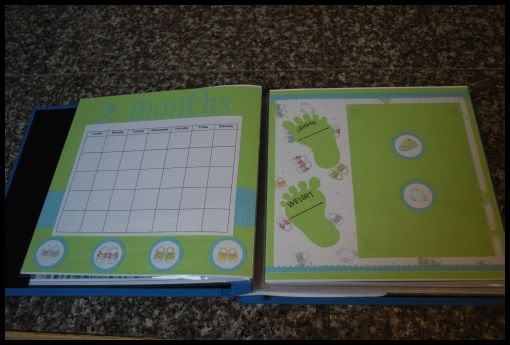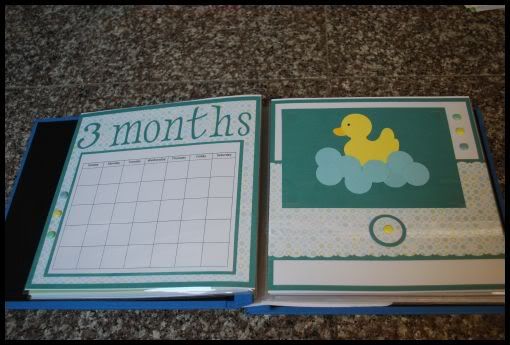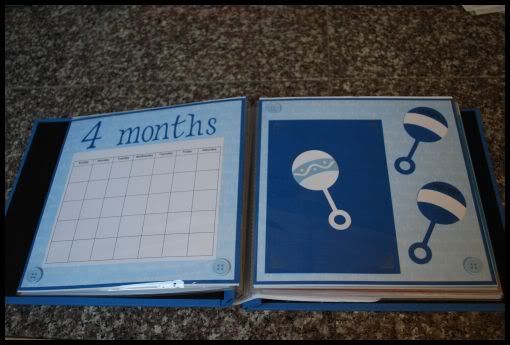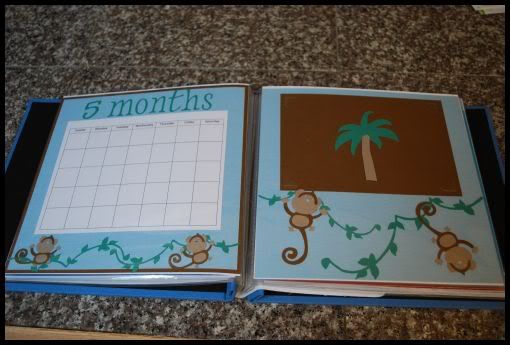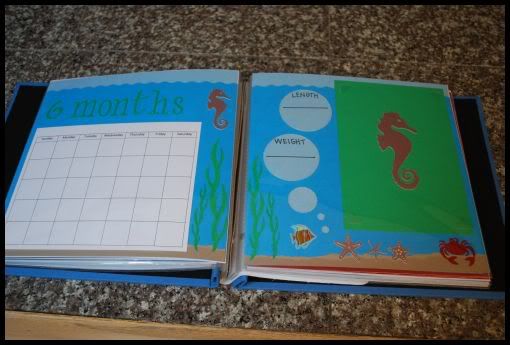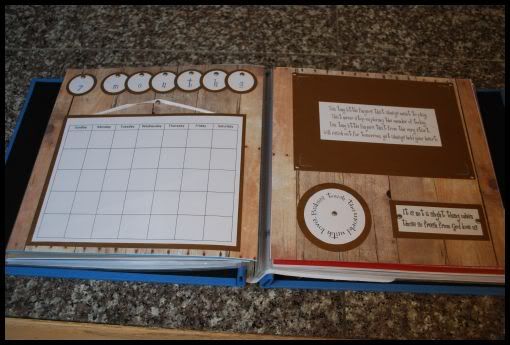 closer up of the quotes I used on this page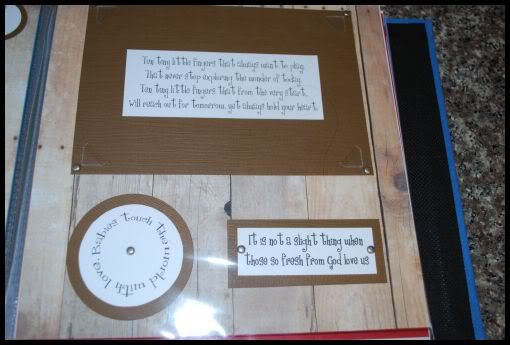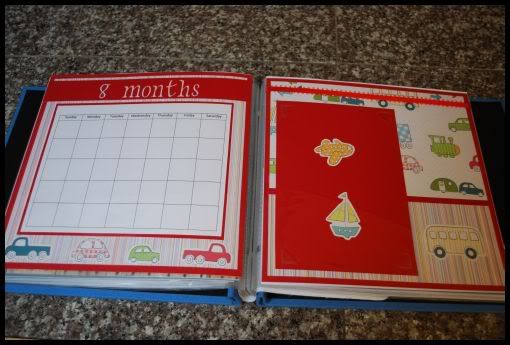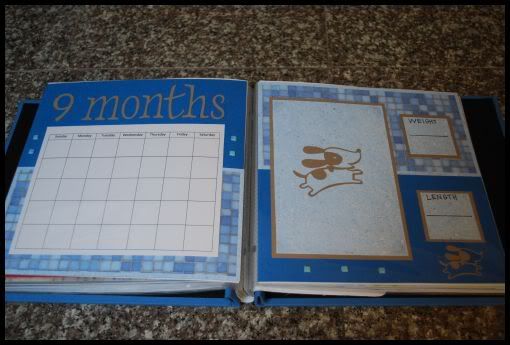 (My favorite page)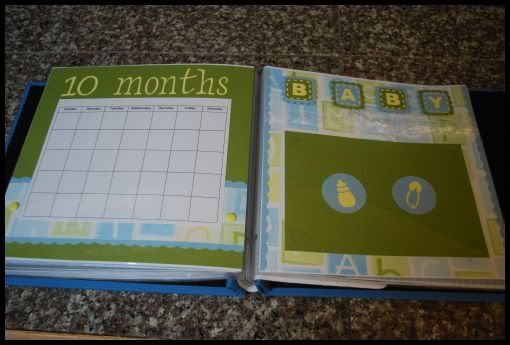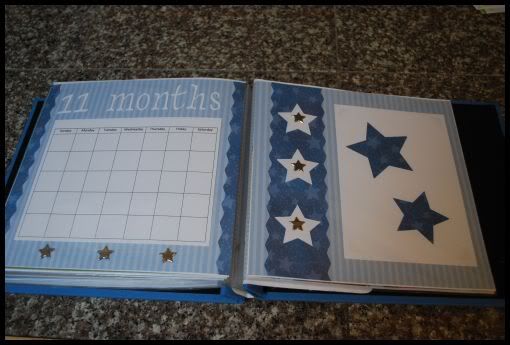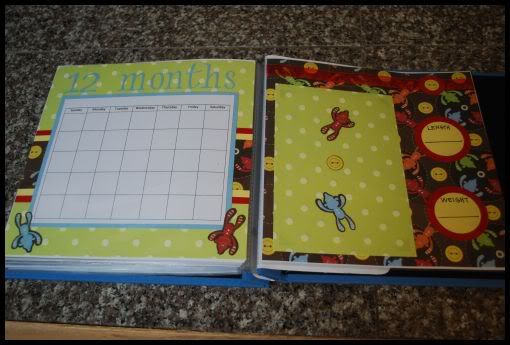 Then I did a page in the back that color coordinates with the front page, and is meant to show a messy cake picture of baby at his first birthday party