I'm a few days late, but...better late than never, right??
We had a FABULOUS time with my MIL and FIL, both my BILs, and one set of neighbors, celebrating New Year's Eve and "ringing" in the new year. We arrived around 5:30pm to my in-laws' house, and Dan and the kids dug into the shrimp for dinner. We hung out visiting for awhile, and then got started playing Balderdash. Jared and Connor were downstairs playing the Wii, and Emily hung out upstairs with the adults while we played the game.
I think we ended up playing Balderdash for about three hours! I won, by the way... *grin* "Auntie" Adele won second, and then we stopped keeping score, but just kept right on playing. We laughed and laughed!!!
When we ran out of steam for Balderdash, we moved into a non-scoring version of Pictionary, using "Jr." level cards and a large easel my MIL had.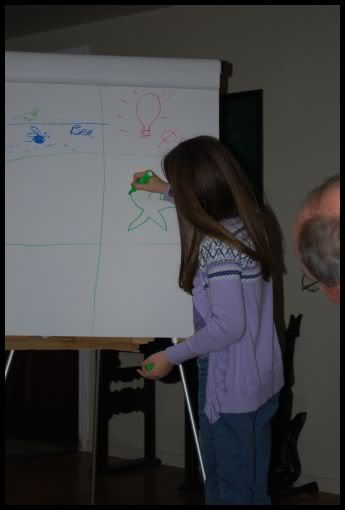 We played a round of Scattergories (playing three lists), and had exactly two minutes left to pour sparkling apple cider and sparkling wine in order to toast the new year.
HAPPY NEW YEAR!!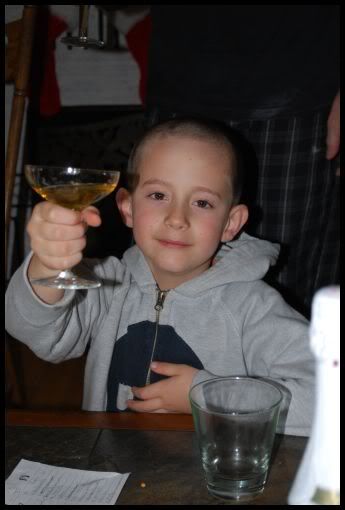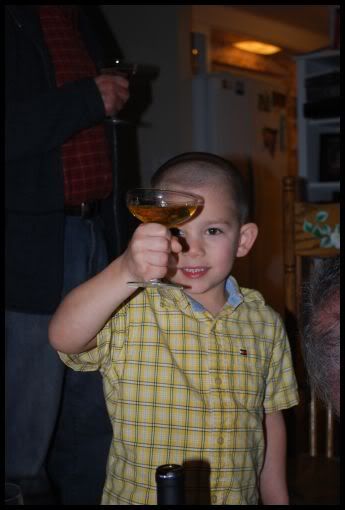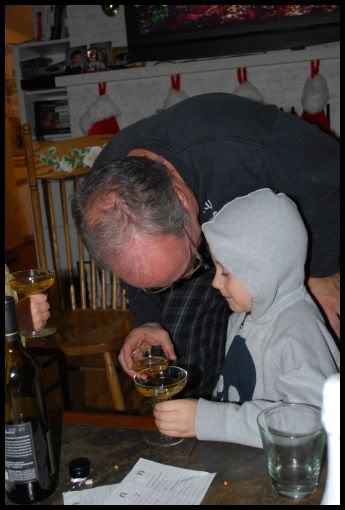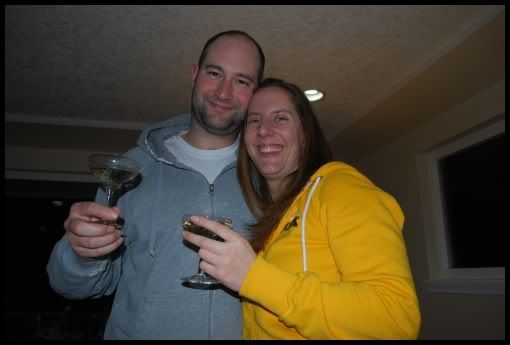 CHEERS!