Can you tell what this says?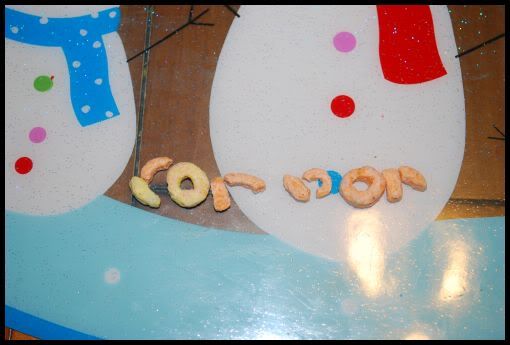 If you guessed "Connor", you're right!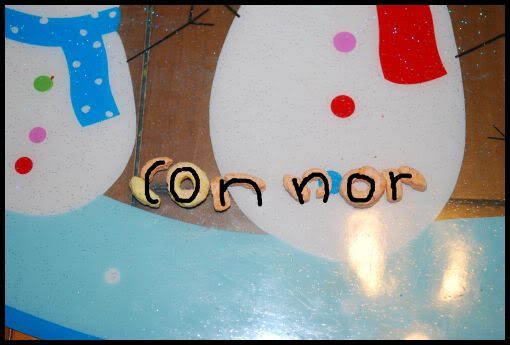 Jared was spelling his own name using bits of Fruit Loops, and Connor decided he wanted to do his own name as well. I have to admit to being quite impressed! He's only four, and to be able to dig through a bowl of broken cereal pieces to choose which ones would help spell his name really impressed me!