Jared and I had some time together a couple of weekends ago, so we headed to Dollar Tree, and bought a stash of stuff for our "bag of swag" for when we geocache. For a whopping $5, we have mini playdoughs, plastic soldiers, some sailboat erasers, little cars, and plastic bugs. Now when we find fun stuff in the caches, we can make trades!
We decided to see if there were any caches near the store, and one seemed like it would be a decently quick/easy find. We found a little jingle bell, and left a sailboat eraser. *grin*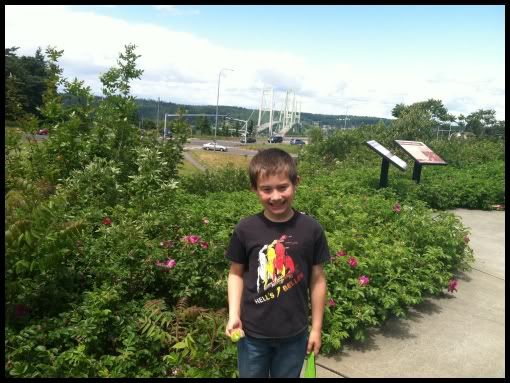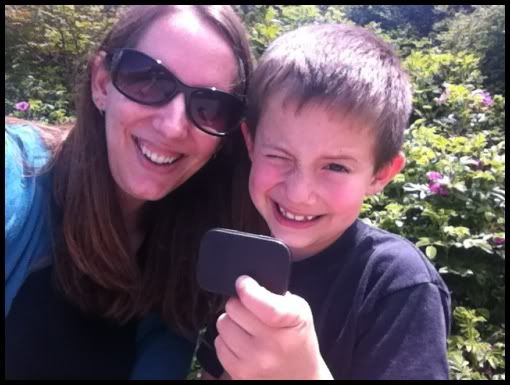 Beautiful sunny day, time spent in a park we'd never been to, surrounded by really yummy smelling flowers, with a great view of the bridges. I'd say it was a GREAT morning out with my Jare-bear! And we were successful geocachers, yet again. Yay us!