Emily donated 10.5 inches of hair today to Locks of Love (minimum donation of 10 inches). The last time she donated, it was to Wigs for Kids (minimum donation of 12 inches), but we decided that chin length hair was just a little too short this time around.
Here are some "before" pictures: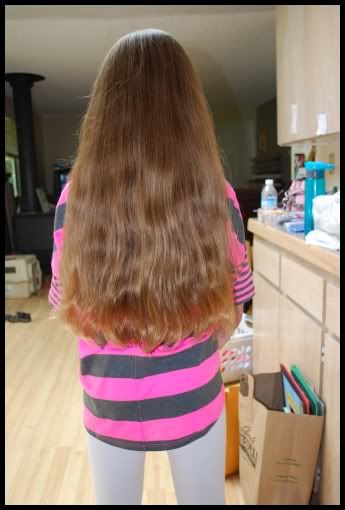 If you pull the waves straight, there was about 23 inches of hair on her head from root to tip; not pulled straight, there was about 22 inches of hair.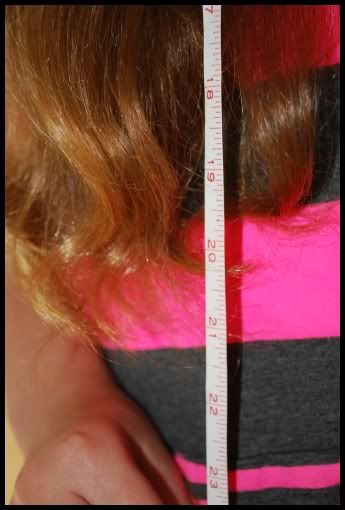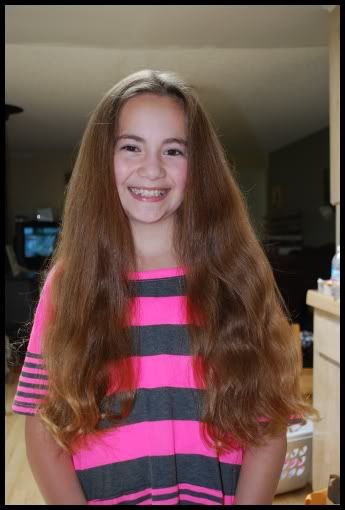 The long ponytail I'm going to miss!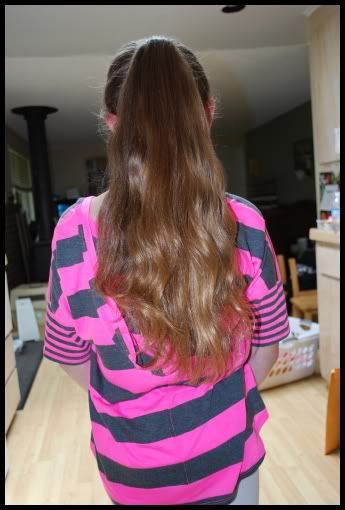 She was really nervous they were going to cut off too much, so I very carefully measured out 10 inches, placed some elastics and made four ponytails (I'd read that you get the most amount of usuable hair, and have an easier clean up of the ends, if you form multiple ponytails instead of just one big one in the back)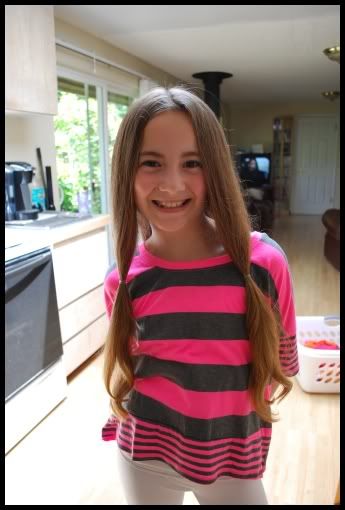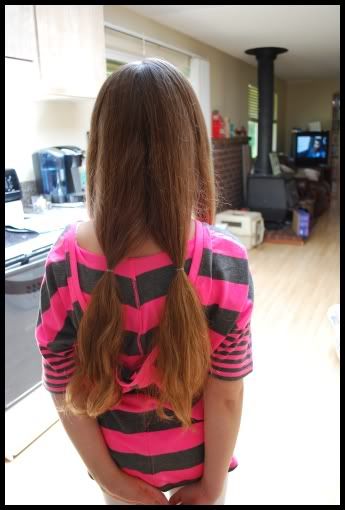 I cut off the first ponytail, and the stylist cut off the other three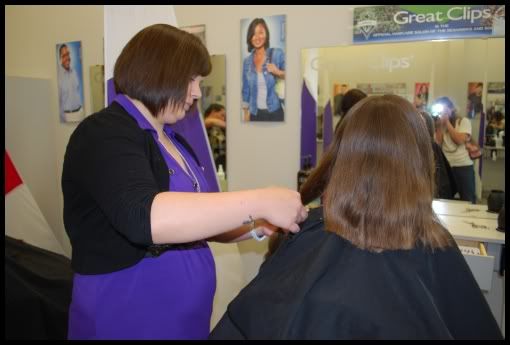 WOW!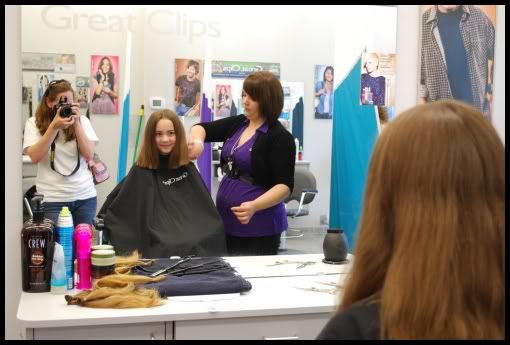 I think she pretty much lost all of the wave to her hair with this last donation. There is a very minimal wave near her ears, and the underneath portion in the back is slightly wavy, but otherwise, it's quite straight! I'll be curious to see what it does after the next time she washes it! Last time she donated, without the weight of the length of her hair, it got REALLY curly again!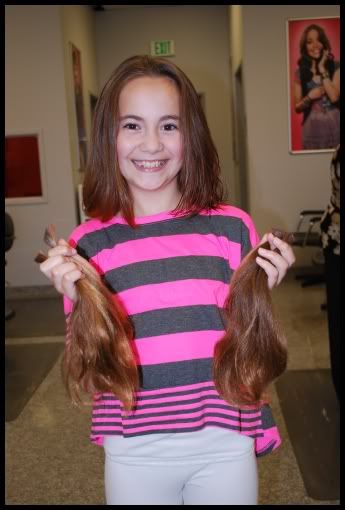 No longer a long wavy ponytail, but now a cute little sassy one instead! She bounced around the house all afternoon feeling it brush against her shoulers. LOL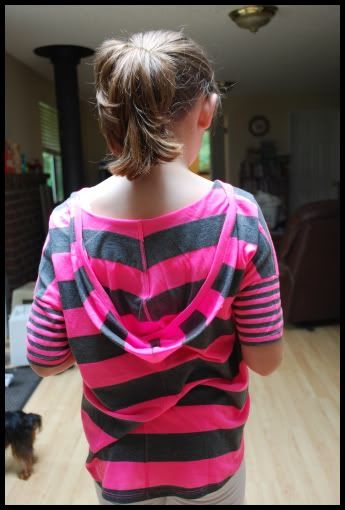 Here's a side-by-side Before & After photo: