Emily is part of the Kindergarten graduating class of 2008, and assuming she continues to do well in school, will also be part of the high school graduating class of 2020.
Monday, her school had a little ceremony in the gym for the four Kinder classes to receive their diplomas. It was just the CUTEST thing EVER seeing those kids in their caps with tassels. I'm happy to say the fabulous idea was MINE and I got the ball rolling on that one. *grin*
Here's Em walking into the gym with her class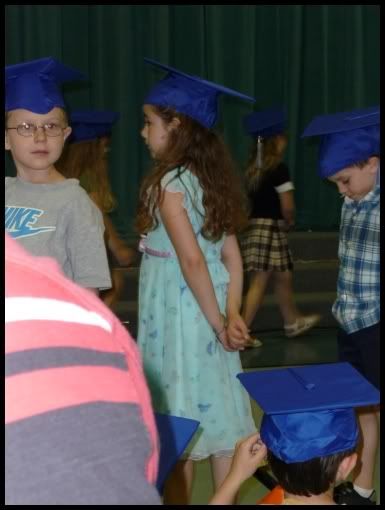 Here she is sitting down waiting for her class' turn to go up and get their diplomas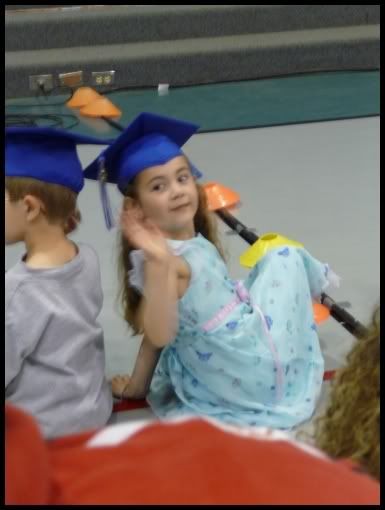 It's almost her turn!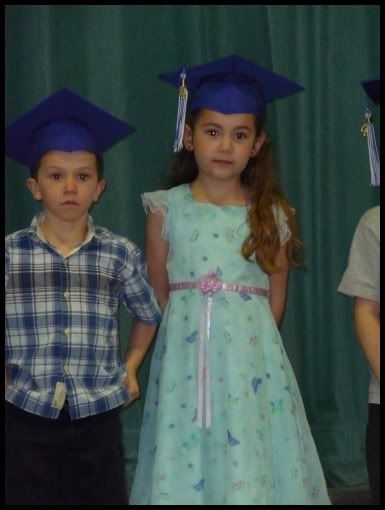 The little stinker looked away at the last second, and the teachers were reading the names off soooooooooo fast, there wasn't another opportunity to try for another one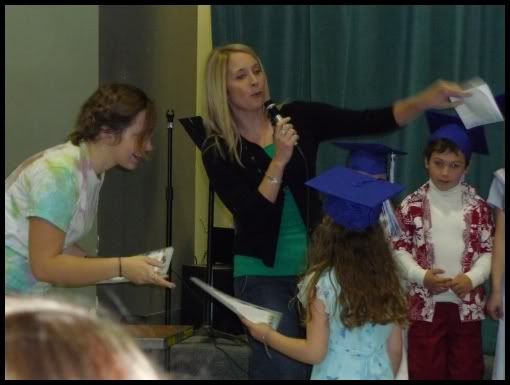 Here's her awesome teacher posing with Emily Grace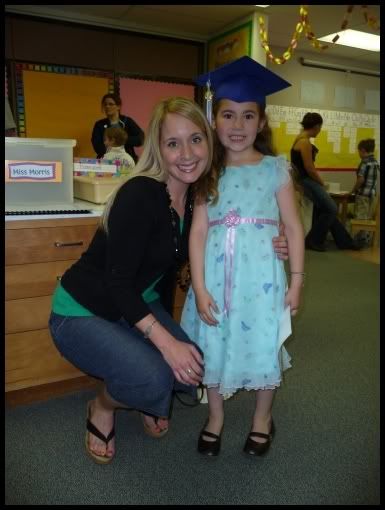 And here she is with "Auntie" Monica, looking through the memory book she got (each child in class got one, full of pictures of themselves the teacher took, and placed on a page decorated in theme with the picture; there was also specific artwork from throughout the year. SUPER CUTE! I'll brag on myself and my good friends Jami and Carole--especially on Jami and Carole--because we put those suckers together, spending days and LATE NIGHTS getting them all done...LOL)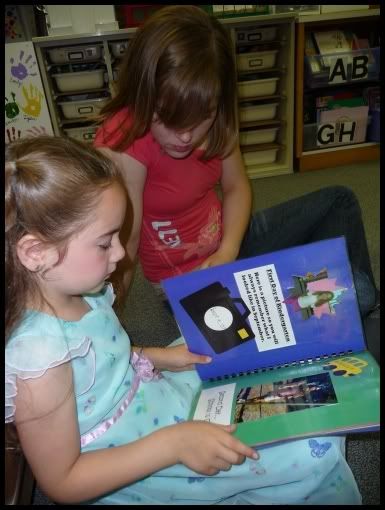 Emily with her good friend Rachel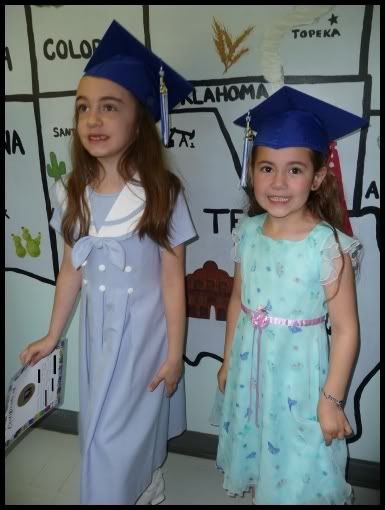 And the cake that was provided!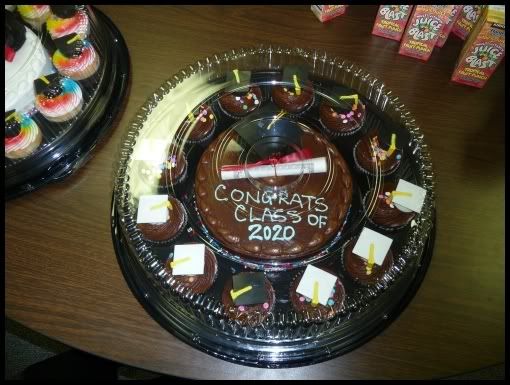 I expected to get some pictures of Emily posing with her friends, and playing outside at the extra recess they got that day. HOWEVER, partway through the event, Emily bursts into tears and tells me her ear hurts. She hadn't been sick AT ALL (not even a cold) leading up to that day, but we've been doing swimming lessons and Emily is famous for getting ear infections from pool water. SO, we left early and missed the rest of the event/celebration, and it will forever bum me out that I don't have pictures of her posed with her friends on graduation day, but what's done is done. A trip to the Prompt Care confirmed my suspicions times TWO. Yep, BOTH ears were infected.
Some ammox. and some Motrin and she was a whole new kid the next day, thank goodness.
CONGRATULATIONS to all the Kinders who worked so hard this year, most especially my little Emily who can now sit down and read chapter books (slowly, and with some help here and there), write letters and lists and books, add, subtract, count by 2's, 5's, 10's, and is sooooo excited to officially be a first grader now. WAY TO GO EMILY GRACE!!