Emily has been asked to be one of the flower girls at my cousin Christopher's and his fiance's wedding this August. Jessica (the bride-to-be, and my friend) and I found some really cute dresses online, but she decided to go out with her mom to see what she could find in-store. They found this one for Emily for a grand total of $32.30 (tax and all!) on sale from $65. Isn't it pretty??? Emily tried it on this morning and wanted to wear it to school today. Pitched a pretty fit when I told her NO WAY. The pictures don't show it well, but there is really pretty sparkly stuff on the front half of the dress.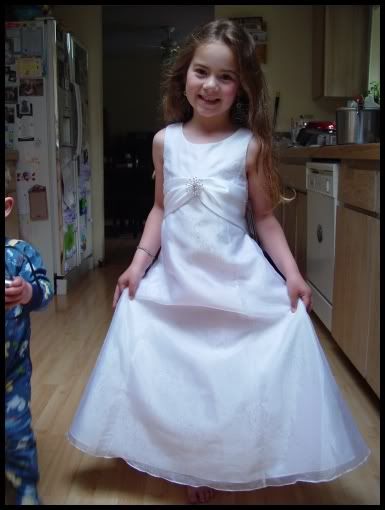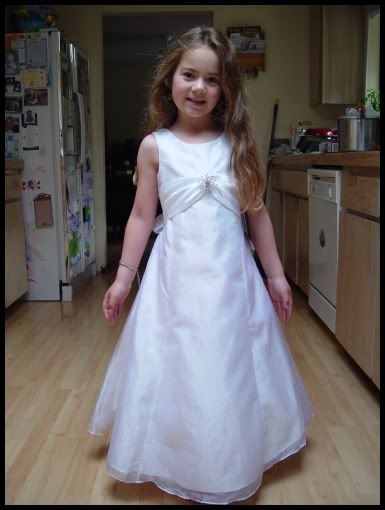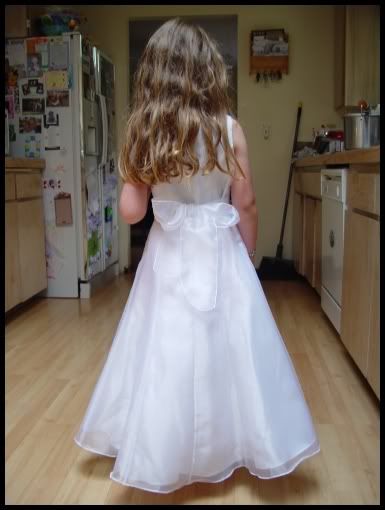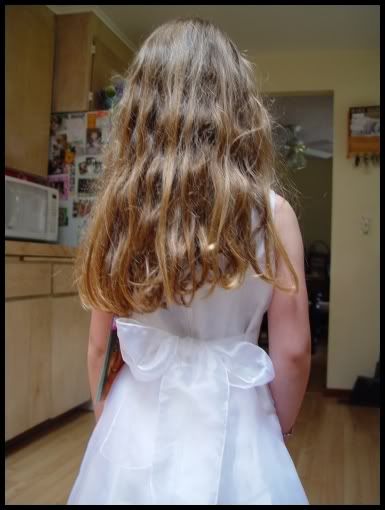 We're debating trying to add some of the wedding color ("wild orchid") in the way of a flower or ribbons or something in place of the snowflake shaped pin in the front. We've got some time to play and do some trial and error and stuff, but the dress is really very very pretty as is.
Jared and Connor get to tux up and be in the wedding as well, but we found out renting little boy tuxes costs just as much renting adult tuxes, so I think I'm going to seriously look into BUYING tuxes instead. I found one site that had them for $29.99 (as opposed to renting for $60 and up), but the risk is that we know nothing about those websites and how legit they are!! Anyway, I'll get pics of the boys once we have their tuxes (whether rented or purchased). For now, Enjoy the pics of the Little Miss!