Emily has her big dance recital later this afternoon. She's REALLY excited!! She had her dress rehearsal Thursday evening, and the following pictures and video are from that night (they aren't strict about no flash and standing up and all that fun stuff you can get away with to get decent pictures during the rehearsal! LOL).
Emily's on the far right, with friends Hope (far left) and Chloe (middle)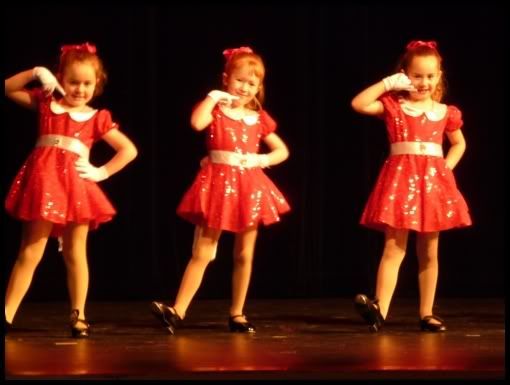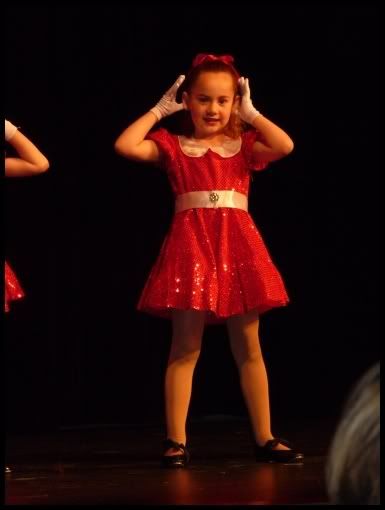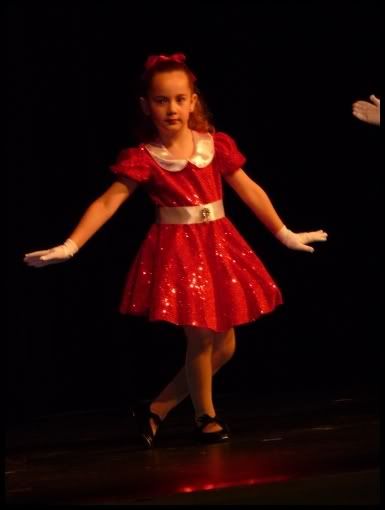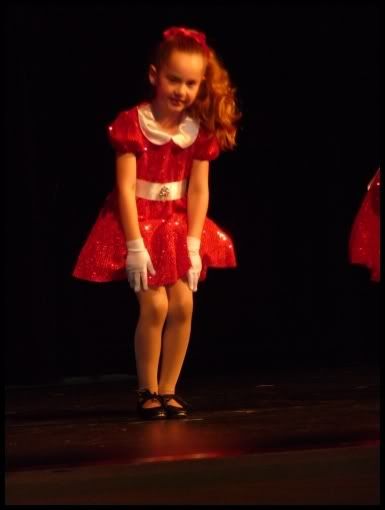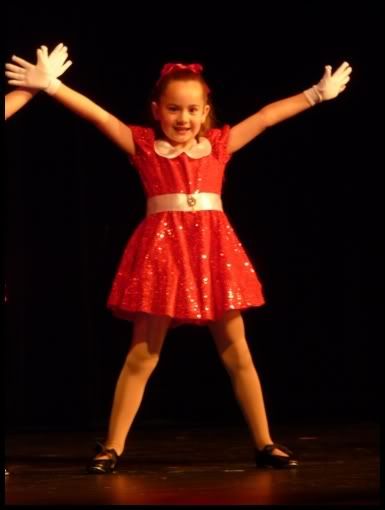 Here's the video I took (Take note that I was snapping pictures at the same time I was video-taping, so be forgiving in the video when I didn't follow Emily towards the beginning as she does the skipping part and there's a brief portion of basically empty screen in the video...I tried!! Oh, and be forgiving of the two ding-dongs who walked through my video! ha ha!
)