If you guessed that THIS was my dad, you were correct!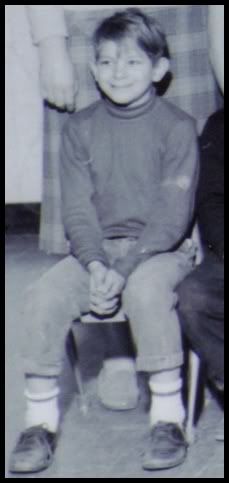 The nose is a little off, and Connor still has some of the toddler "chub" to his face, but can you see the resemblance? I wish I had an even younger picture of my dad to compare to!!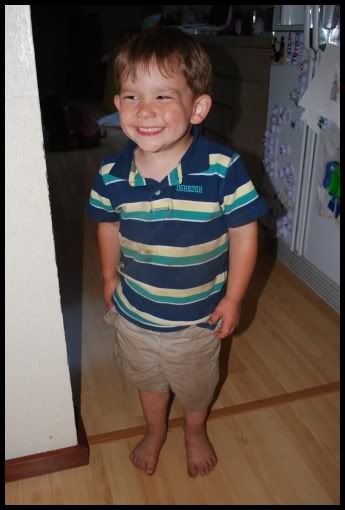 Connor does that same smile a lot (my friend Jami commented on that right away!), but of course, I don't have a single picture of it... My dad's sister has told me on more than one occasion that Connor looks like my dad, and I felt over the past year, that he definately had the mouth and the ears, but it was startling to see the picture! I will be interested in hearing what my mother thinks!