Shan
hosts a weekly "What's Cooking Wednesday" segment on her blog and while I hardly thing that this "recipe" fits in with her geniusness, it's a HUGE hit with the kids, and I was in need of a blog post!
Octopus Hotdogs
you will need:
*as many hotdogs as you plan to serve
*a sharp knife
*pot of boiling water
*mac and cheese to serve them on, if desired
First, slice into 4-8 sections, only going about 3/4 of the way up the hotdog (cutting into 4 sections is much faster, much easier, and MY kids, at least, don't make issue that there aren't enough legs...)
example of 4 legs: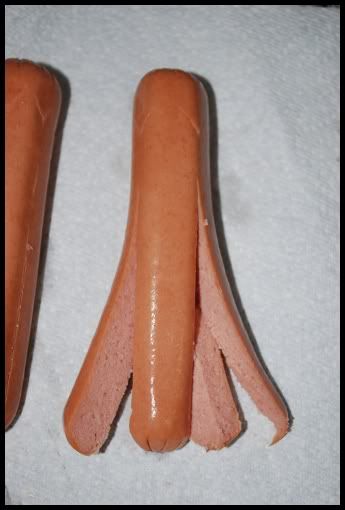 example of 8 legs: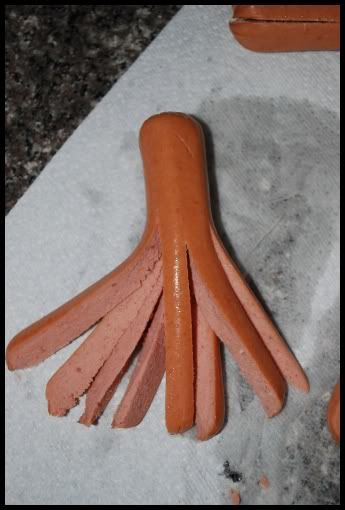 Second, cut wedges for the eyes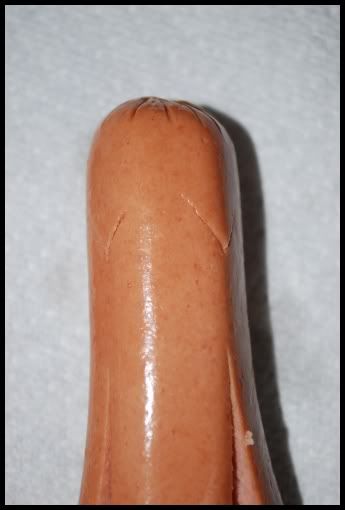 Third, add hotdogs into boiling water (I only added one for picture purposes) and watch the legs begin to curl up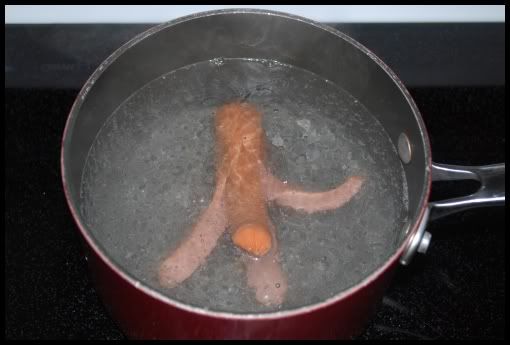 Last, serve them up! We like to put ours on top of Kraft Mac and Cheese...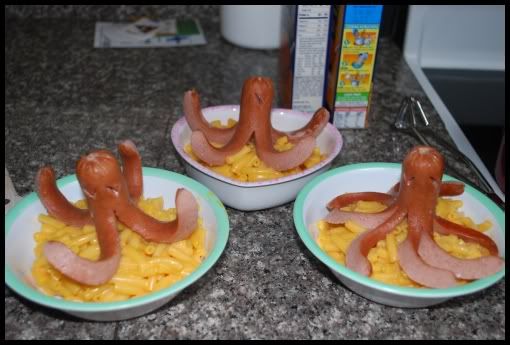 Here is a closer picture of the final product (notice the eyes!)