The other day, I was having TERRIBLE luck viewing my own blog. A split second after the page would open, this error message would show up: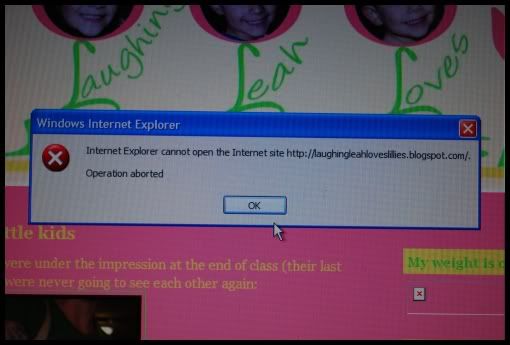 And yet, notice that the page IS, in fact, open in the background, despite the message's claim to be unable to open it... SIGH!!!!!!!!!!!
I stomped off in a huff and came back a few hours later and it worked just fine...