You will often find my cat, Bella, lounging on the floor, wherever the sun comes through from the skylight. As the sun moves across the sky, and the patch of sun on the floor moves, so will she. The sun heats up that patch of floor and makes it nice and toasty warm.
I walked into the kitchen Monday and had a good laugh when I found the boys lounging in the sun patch under the skylight, just like the cat!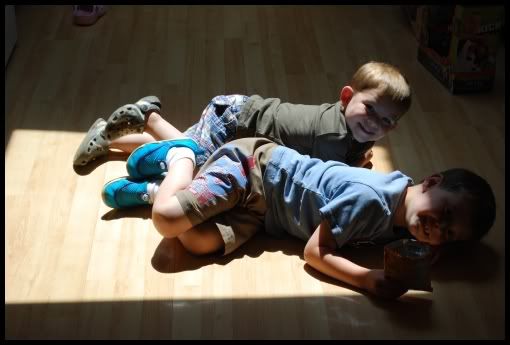 Connor has asked me frequently in the past, "Do you want to sit in the sun with me?" and we will sit and read a book or something on the sun-warmed floor, but I hadn't yet seen any of the kids sprawled out like that!
ha ha!