On Wednesday, we went to California Adventure. We'd heard it would only take a few hours to get through, and fully anticipated having time to head back over to Disneyland, but we spent an ENTIRE day at California Adventure and didn't even get everything done!
In my opinion, CA Adventure didn't have the same "magical" feel to it that Disneyland has, but it was probably in part because CA Adventure was undergoing some pretty major construction so you walked along high construction walls and heard all the construction noise.
That's not saying we didn't have a good time there, because we did, but the construction made it less easy to navigate, and we were bummed all the new stuff wasn't ready for us yet!
I took this picture outside a huge outdoor climbing/fitness area (which the kids probably would have happily played in all day, but we rushed them out after only about 20 minutes so we could have time to do other things!)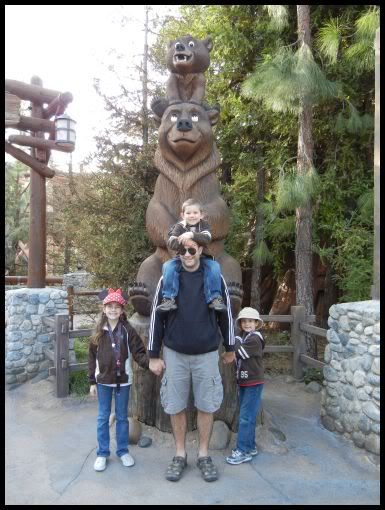 We had to arrive really early for the World of Color show that night, but we made the best of it by buying some kettle corn to munch on.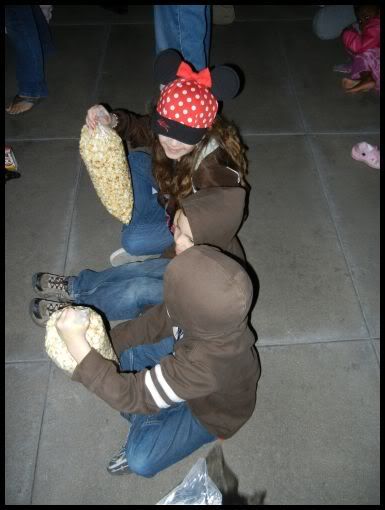 The show was FULLY worth the wait! It was amazing. I took a few pictures and then grabbed up my video camera and videotaped instead! I haven't had a chance to look at the video to see how it turned out (it'd be too long to load and share online anyway)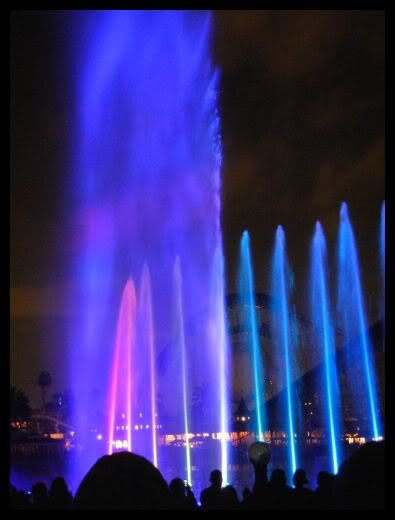 Walking back towards the hotel room after the World of Color show, Connor burst into tears and started talking nonsense. Dan lifted him onto his shoulders, where Connor promptly fell asleep! We're pretty sure he was basically sleep walking at the point he was crying and saying nonsense! LOL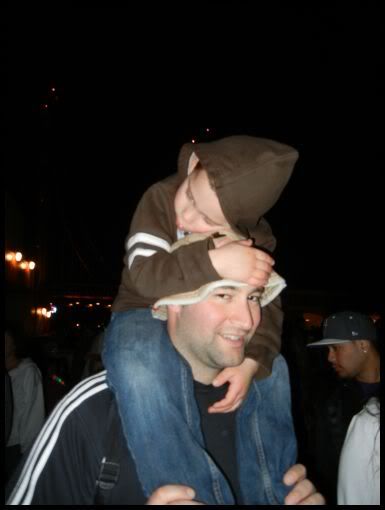 The kids were in jammies, teeth brushed, in bed, and SOUND ASLEEP within 15 minutes of getting back to our room (probably less time!)