There is nothing even remotely cheap about attending a Character Breakfast at Disneyland, but the looks on the kiddos faces made it worth every single penny!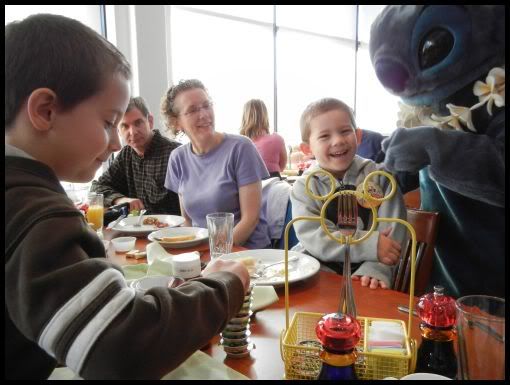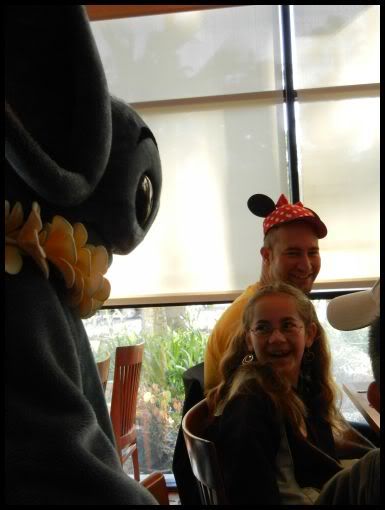 Stitch was a naughty little thing, and the kids thought it was hilarious! He messed up our silverware, built towers out of jelly packets and then knocked them over, traded Dan and Em's hats around our table, pretended to squirt ketchup on us, ruffled up our hair, stole our napkines, etc. Connor, especially, really enjoyed it. He got really into pranking Stitch back by pulling on his tail when he'd turn his back. I wish I'd thought to pull out my video camera to be able to show Connor and Stitch interacting!! Good times!
I'll pick yours if you pick mine...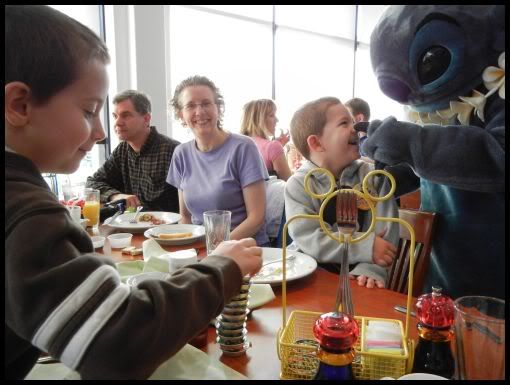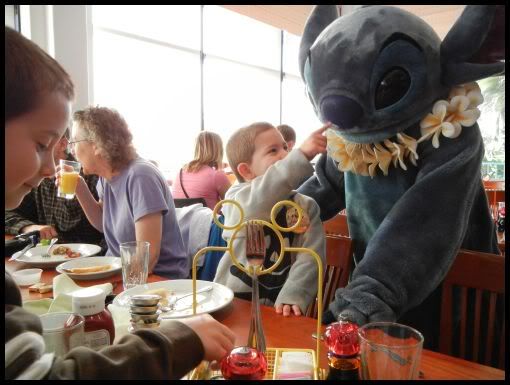 Too cute/funny!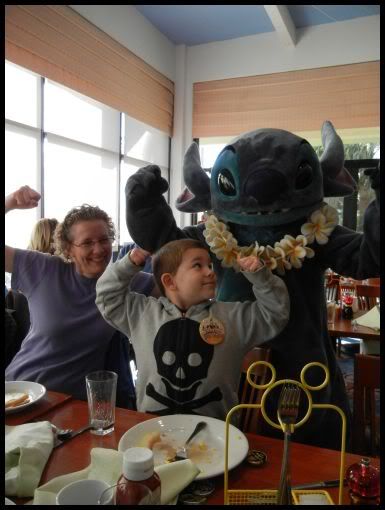 We also got to see Lifeguard Minnie and Mickey, Pluto, and beach bum Goofy!
The food was really tasty and filling, the experience was awesome, and I would highly recommend the added expense of attending a character breakfast!
PS I used the website
www.GetAwayToday.com
to book our hotel, park hopper passes, shuttle transportation to/from the airport, and our character breakfast. I felt the website was easy to use, and gave a lot of info/detail. I could have booked our airfare through this website as well if our party had been 6 people or less, and if we'd had more time/money, I could have also booked entrance and transportation or other attractions in the area. I would totally use this website again!