Grandpa Jeff (my dad) invited the boys over to practice shooting the BB Gun. He set up a big piece of wood in the far end of his detached garage, drew a big black circle on a paper for a target, set up some flashlights aimed at the target for better visibility, and rigged up a station to stand behind and be able to rest their arms and the BB gun on while aiming. The boys were THRILLED.
Connor kept wanting to shoot like a lefty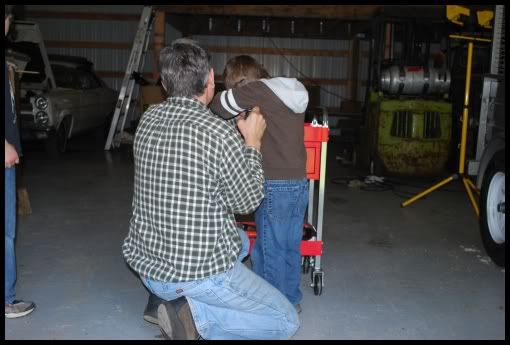 He kept being high on the Target, so we forced him to try shooting like a righty (which he is)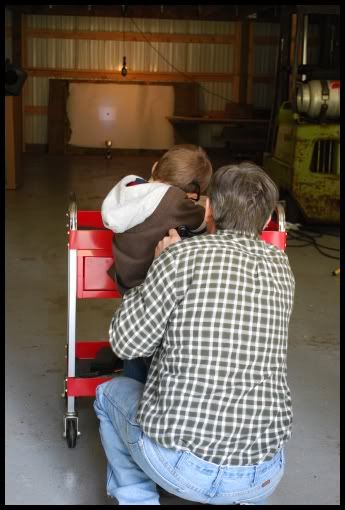 He did a little better, but not by much! He stayed within the wood behind the target each time, so we're assuming he gets the general idea of how to line up the notch and whatnot, just hasn't quite mastered it yet to have more accurate aim!
Jared came quite close to the target each time he shot (I think the furthest away of all his shots was 6 inches, and the first few were within 1-3 inches).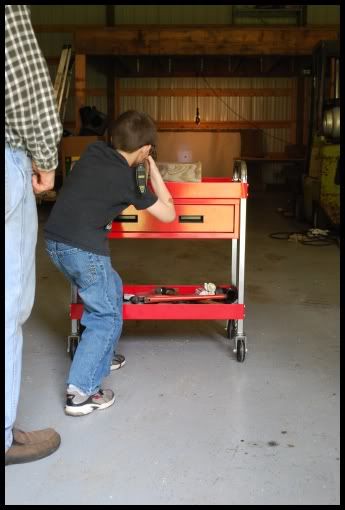 Once Grandpa Jeff gave permission, the boys would run up and see where their shot landed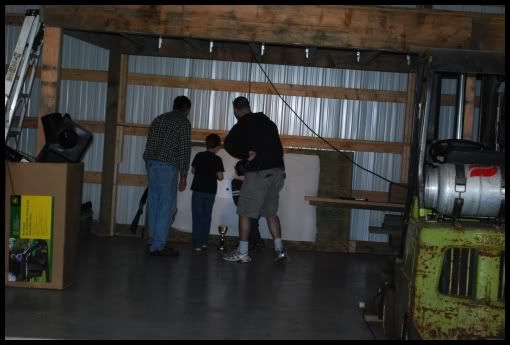 I suggested we circle each one after we found it, so as there were more and more holes, it would be easy to know which was the newest hole, and which were the older ones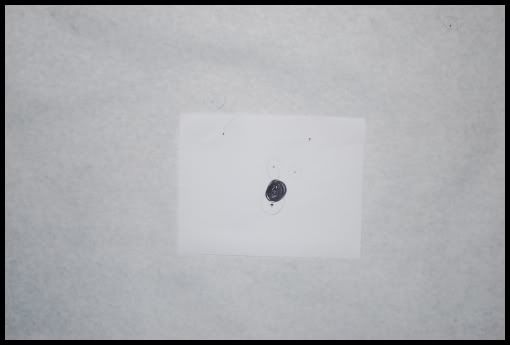 Grandma Marlee took a turn shooting as well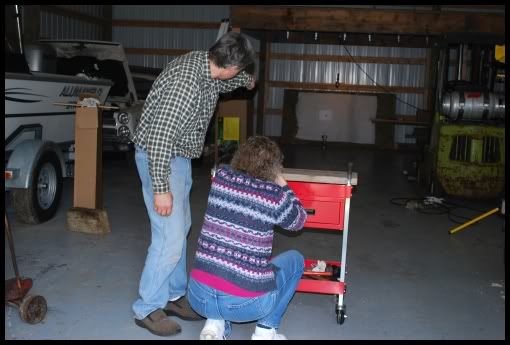 Grandpa Jeff took two test shots to make sure the gun was sighted properly (or whatever the terminolgy is! ha!), and got both shots very close together in the black circle. When I had my turn, my shot went directly between his two! Dan's shot didn't make it into the circle... *grin* Emily was at a friend's house, but said she's interested in having some turns next time.
They boys have been invited to come back again soon and practice some more. I'm sure they'll take him up on it sooner than later!