We had a great time with some good friends over the weekend!
The kids all got to go kayaking: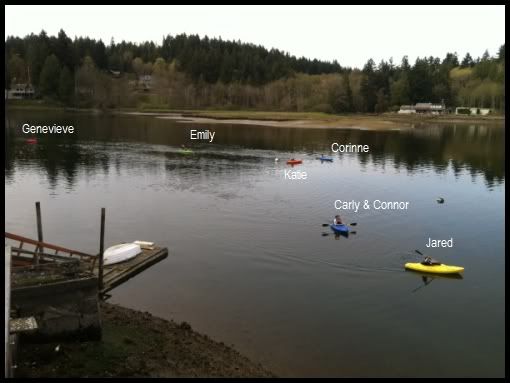 The rest of the kids wouldn't come closer while I was down on the dock (didn't have my good camera that would zoom out to them!) and I forgot to go down and take pictures when they were all coming back to the dock, so I only have a closer one of Connor and Carly. Carly's mom took a bunch with HER good camera, so I will have to get some copies!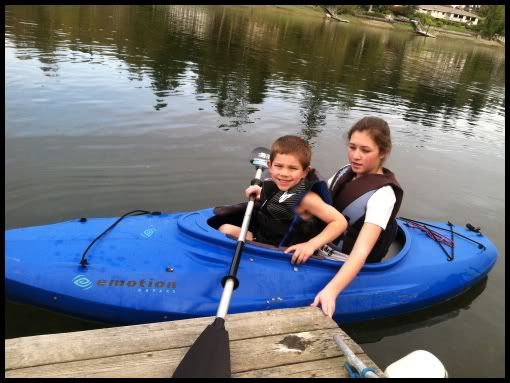 And then we had a little impromptu stop at Cabela's on our way to Charlie's Safari in Lacey