We celebrated the 1st birthday of one of my besties over the weekend (Her actual birthday is tomorrow). The weather was AMAZING and the location was more so. The party was at Steph's aunt's house, with a view of the gorgeous mountain, a HUGE grassy back yard, pond, ducks, large patio, plenty of seating... The kids had a BLAST!
At one point, the kids found TINY squirt guns and started spraying each other (it was really warm out and we knew they'd dry quickly), and then somehow it spiraled out of control and the hose came out, and several other toys that had better soaking capabilities and before we knew, they were all drenched! LOL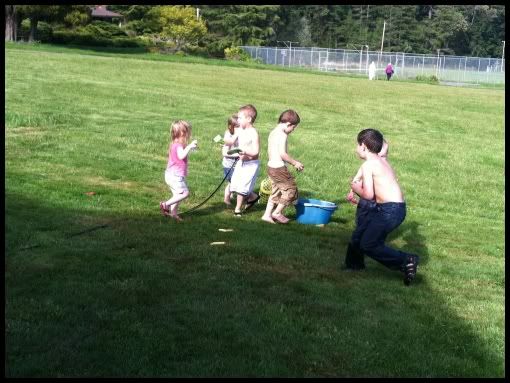 I don't envy Jared is those heavy, wet jeans!!
These ducks are regular visitors to the back yard and were happily gobbling up bread pieces the kids had thrown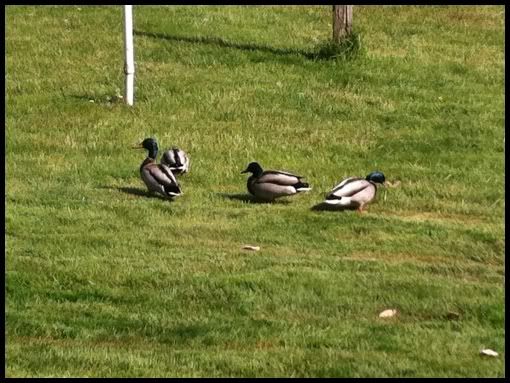 We had to leave early from the party, so I requested Stephanie and Madisen open the gift from us before we left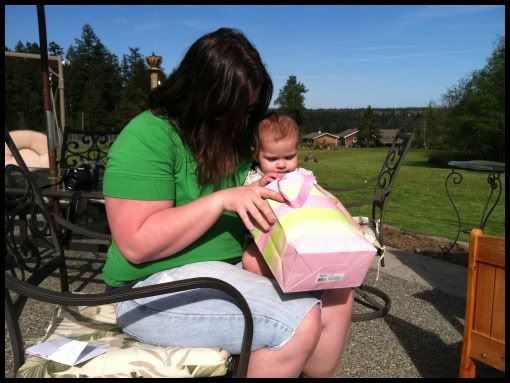 We tried the little skirt on her (we gave her a cute ruffly tank top to go with it, but we didn't mess with trying that one on her yet). SOOOO adorable seeing this baby toddling around in a big fluffy skirt. LOVE!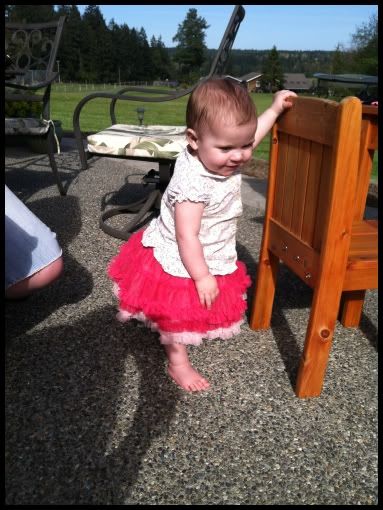 Emily Grace picked this outfit out for Madisen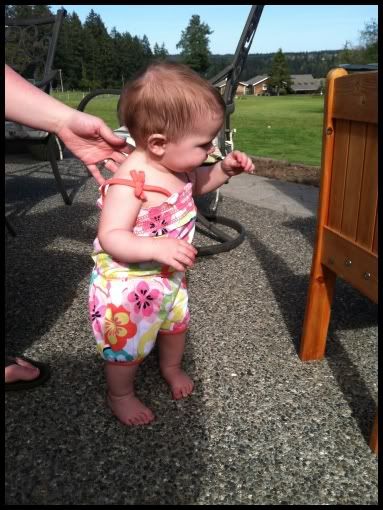 I swear, baby clothes have gotten so much more cute since Emily was a baby!!
Steph's very talented mother recreated this cake from an image on Pinterest. Isn't it adorable??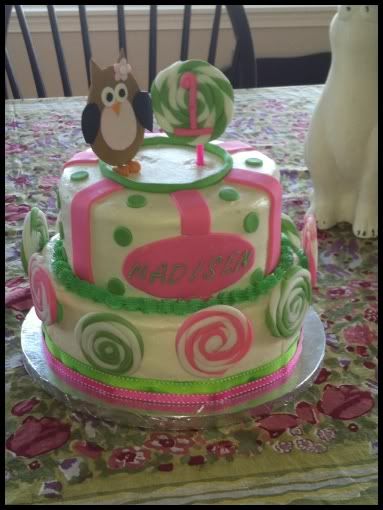 Happy 1st Birthday (tomorrow) Miss Madisen!! We love you!! Wishing you many many MANY more happy and healthy years to come. XOXO Thanks for letting us help celebrate your special day!