Emily and I had time to kill before her free consultation appointment with her new orthodontist (with her teacher's permission, we skipped the hour and twenty minutes of school she would have attended before needing to be picked up for her appointment), so I took her for her very first pedicure!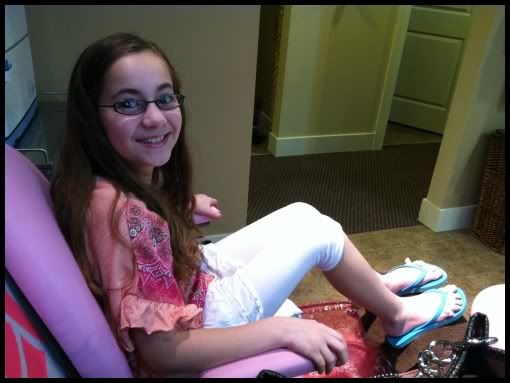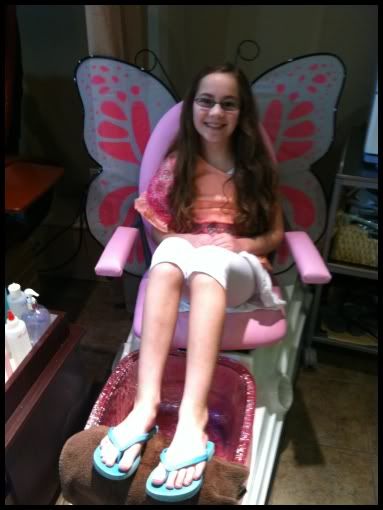 Cell phone picture doesn't show off the colors very well, which I only just now realized! Em's toes are DAY-GLOW pink, with pretty white flowers on her big toes.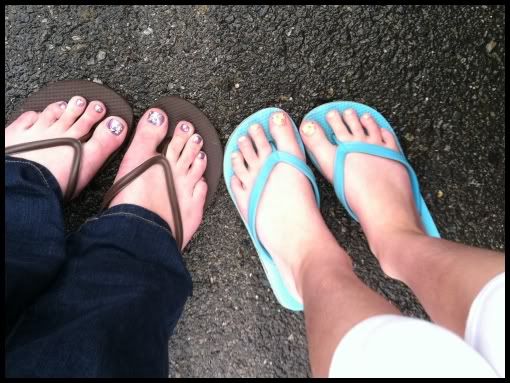 We had enough time to drive through for treats (White chocolate irish cream mocha for me, cupcake steamer for Emily) at our favorite coffee shop before arriving at her appointment.
BTW, no braces just yet, but we go back in 8 months to check on her teeth...