We attended the wedding and reception of a "family" member over the weekend (the father of the kids I used to nanny for got remarried). It was a beautiful wedding and reception, and I'm so glad we were there to witness it and be a part of it all.
Monica and Nick were Jared and Connor's age when I first started nannying for them, and look at them now!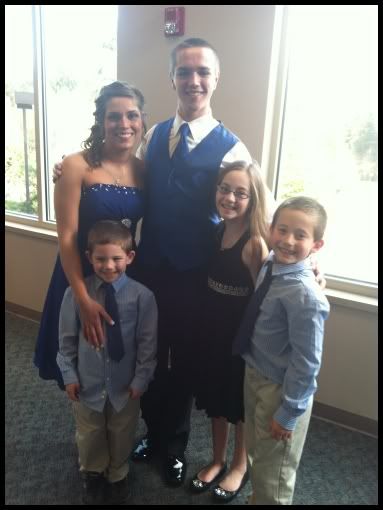 Connor was pretty content to keep Auntie Monica all to himself!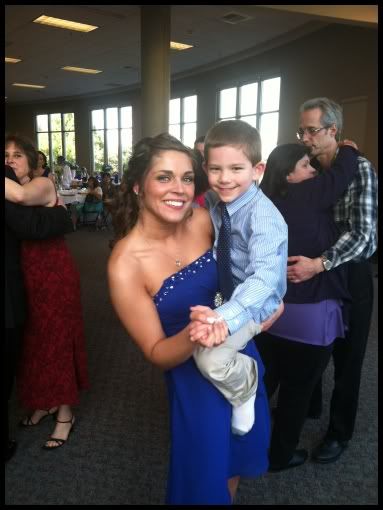 Daddy and Emily Grace were being goofy!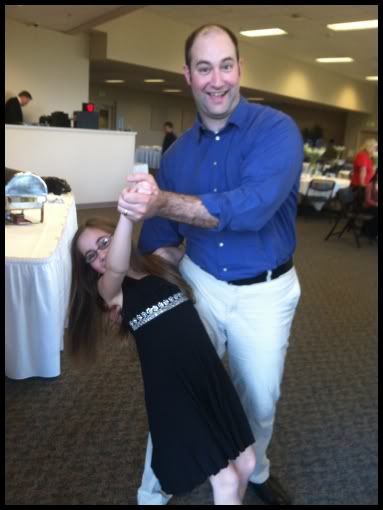 Jared ever so politely asked me to dance, and despite the fact that I HATE to dance, I couldn't turn down such a charming offer!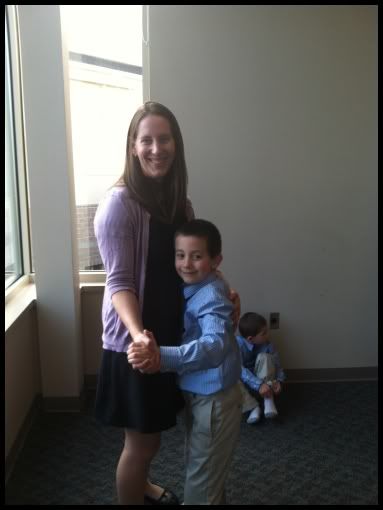 Congratulations to John and Michelle! Wishing you a lifetime of happiness together.