This could all be DIRTY laundry instead of clean...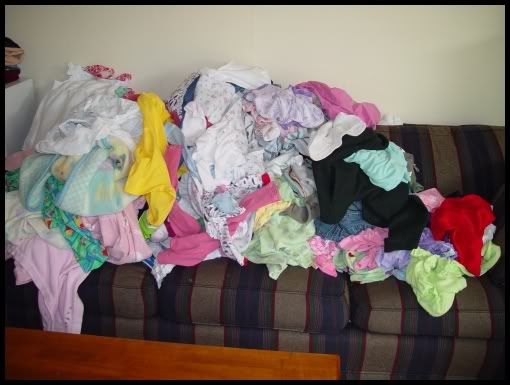 and there could be four more loads waiting in the sidelines instead of just two... LOL
I am happy to announce, however, that everything you see there has been folded. Some of it has even been put away, and the rest of it is waiting in baskets for a time-frame where I can turn my back on children for more than 30 seconds without something horrible happening (read: TODAY, because Dan is around and I'm not babysitting!).