We had Emily's birthday party yesterday at her dance studio. Which meant NO HOUSE CLEANING OR YARDWORK in preparation; YIPPEE!! I won't go into the details of some of the beforehand drama, but let's just say that neighbors and a brother stepped in to help get things squared away and the show was on...
Here's the party-goers (minus one, who wouldn't come in for the picture)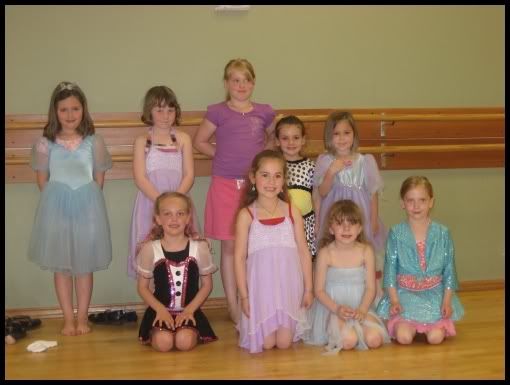 food tables: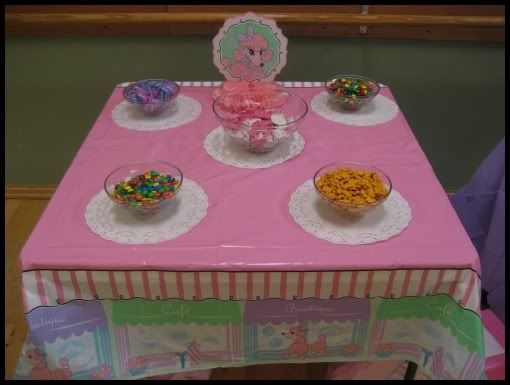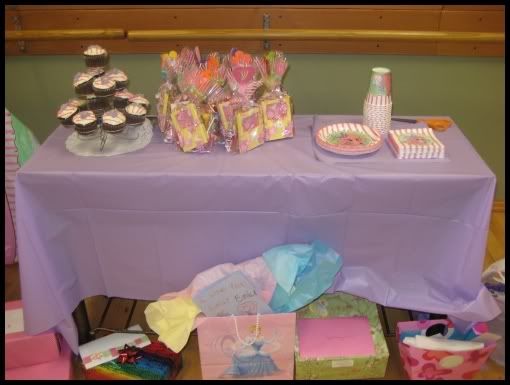 Here's the cupcakes I decorated to match the theme: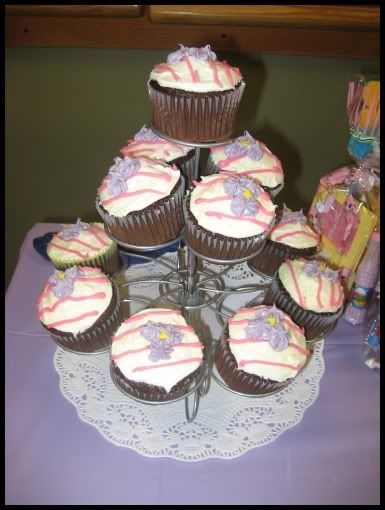 There was lots of dancing (they got a 45 minute dance class) and twirling and leaping and whatnot (ignore the blur, those girls were FAST!)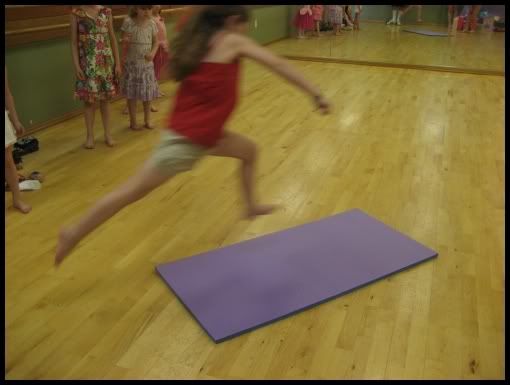 And then we sat down for cupcakes and goodies (each girl got a cupcake and then got to load their plate with cookies, candies, crackers, etc)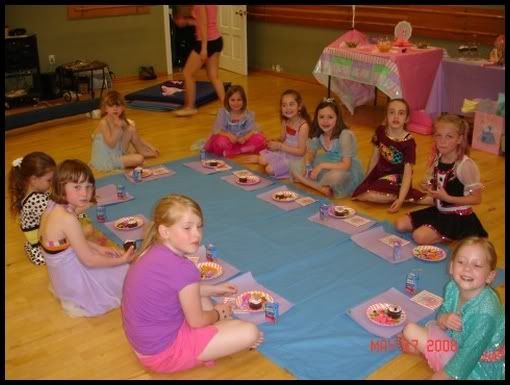 Then Emily opened presents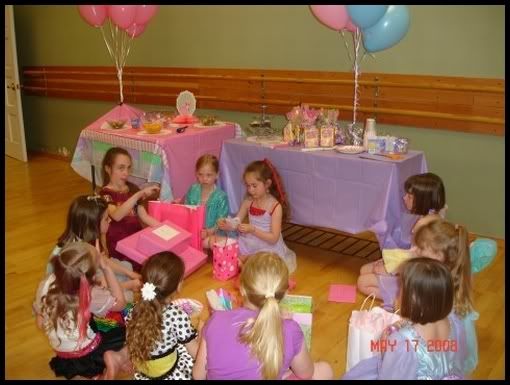 Then we handed out goody bags and packed up to come home. I think it went really well overall, and Emily LOVED it (which is the most imporant part). I could be very tempted to never ever have another party at home ever again!!!!!