Six years ago today, I became a mommy (on Mother's Day of that year!). Emily Grace was born at 3:36pm, weighing in at 9lbs 3oz. She had fuzzy black hair and her daddy's nose, and I was IN LOVE.
We've had rough patches over the years, but I'm so proud of the funny, smart, sweet, caring, creative, enthusiastic (etc!) little person that she's become. This child has a passion for all things FRILLY and GIRLY (lipgloss, purses, shoes, dresses, clothes in general, hair-do's, jewelry, nail polish, etc), a passion for dancing and playing (which would also include her little prankster side). She's also a very observant little girl, and is very in-tune with when people are sad or hurt and is quick to offer a hug or seek help. She's eager to please, but also has her own idea of how and when something should be done. I'm so grateful to have her in my life, she truly has been such a gift in what SHE'S taught ME and what I've been able to experience and learn along with her. I have eleventy bazillion (a phrase I believe I hi-jacked from
Shan
) pictures of Emily which would each show you a little piece of who Emily is, and it was hard to narrow down to one from each year, but I think I chose a good representative of her overall personality:
My sweet, six day old Emily: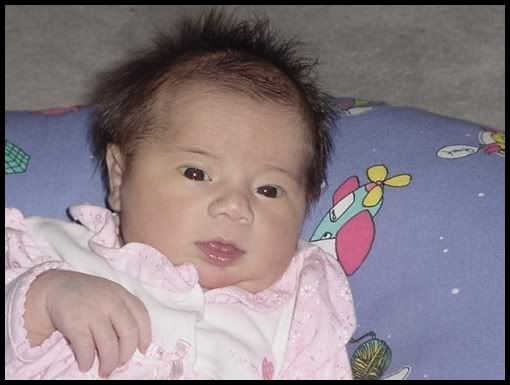 Emily at one year old (I swear you can see the imp in her in this one):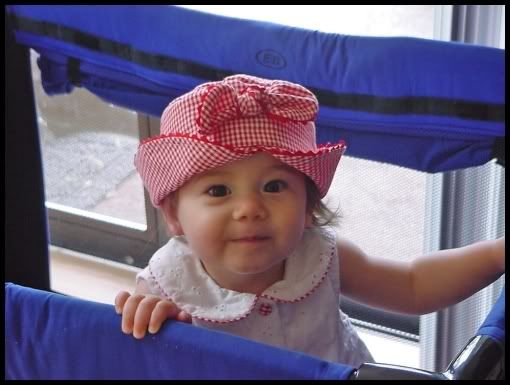 At two, she was already all about the accessories (the items pictured are just a small sampling of her stash at this point):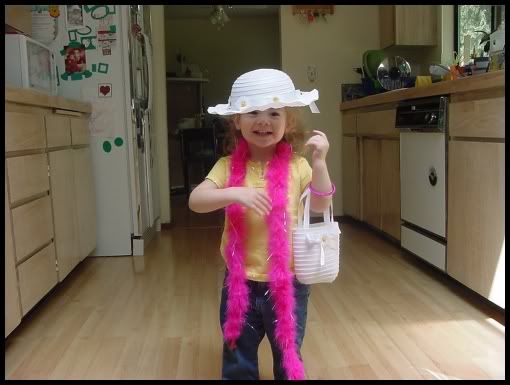 I had to include an extra picture here to point out that she was already so obsessed with dancing and ballet (HOW, we have NO IDEA because she'd never taken lessons at this point, nor did we/she know anyone who WAS) that one of her presents was a tutu I made her, which she pretty much wore EVERYWHERE for a long while after receiving it: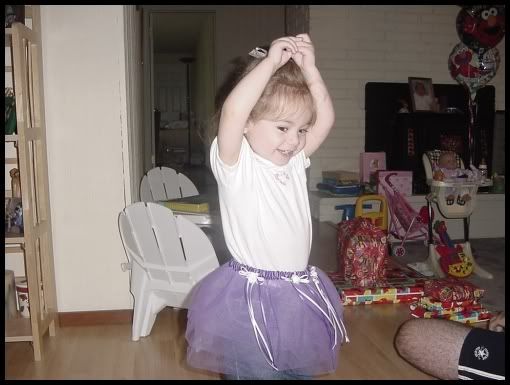 By the time she was three, dress-up clothes were her clothes of choice, especially this one: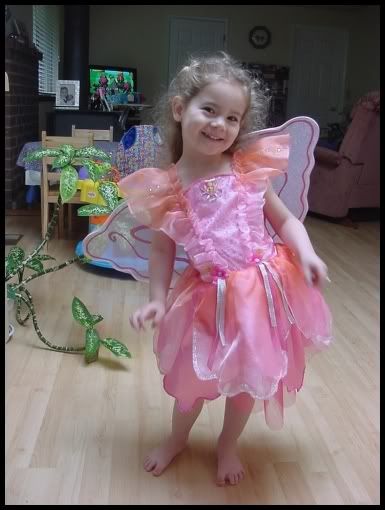 At four, she was definately taking on diva tendencies: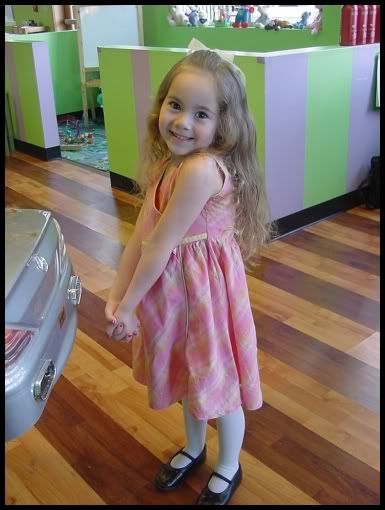 And at five, she'd reach fulled diva status: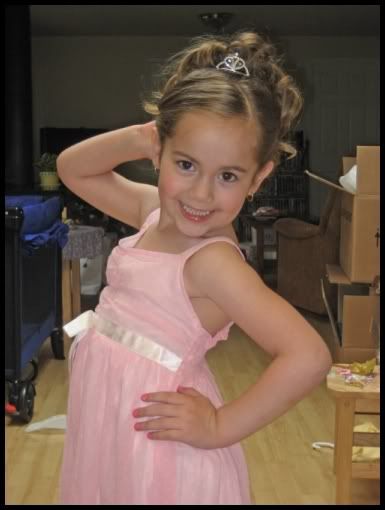 At six years old, things haven't changed much...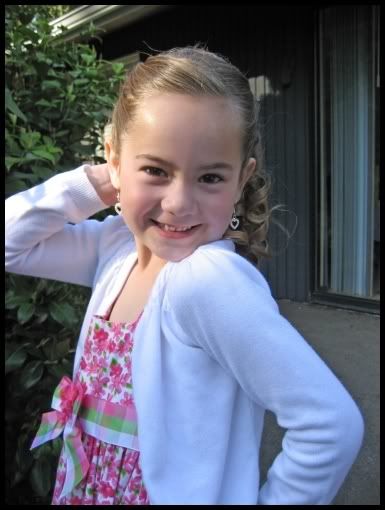 I haven't gotten her six year old professional pictures done yet, but I wanted to do a little collage to include anyway: