Today is my 30th birthday, so imagine my surprise when I got home with Emily from her dance class
last night
and found my children all packed up to do an overnight with my IL's, and Dan with a list of movie times and some dinner-out choices. WOW!
We went to dinner at TGI Friday's, where Dan informed them of my birthday. After a yummy bacon cheeseburger and fries (of which I ate half of and gave the rest to Dan because I got FULL), they came and sang me their version of Happy Birthday and gave me a little sundae. Dan says I was BRIGHT RED. I felt like I must have been... LOL
After dinner, we went to see this movie: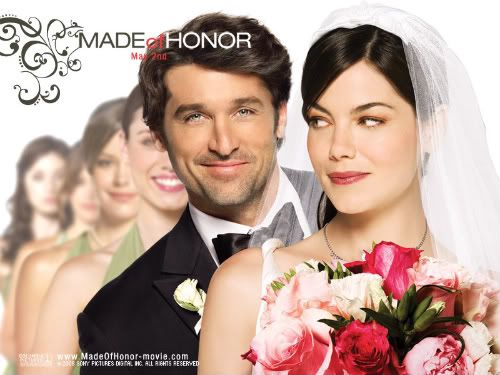 It was everything I'd hoped it would be (sweet, funny, romantic...perfect chick-flick) and everything Dan feared it would be. LOL! But he gave me the choice because it was my birthday, and we NEVER go out to the movies, so I figured I may as well make the best of things and pick one I was really hoping to see (he was hoping I'd pick Iron Man...NO THANK YOU!).
I have some sort of present waiting for me at some point today from Dan and the kids, and then we've been invited down to dinner at our neighbor's/friend's house for tonight (THEY knew ahead of time that Dan had plans for me LAST night, but I didn't), so that should be fun!
HAPPY BIRTHDAY TO ME. HAPPY BIRTHDAY TO ME. I DON'T LOOK LIKE I'M THIRTY CUZ THEY STILL CARDED ME!!!!!! (when I ordered a drink)