Once upon a time, I got really into dressing Emily up for the 4th:
(notice the red ribbon tied through her shoes? And the decal I ironed onto her shirt myself because I couldn't find an outfit in her size?)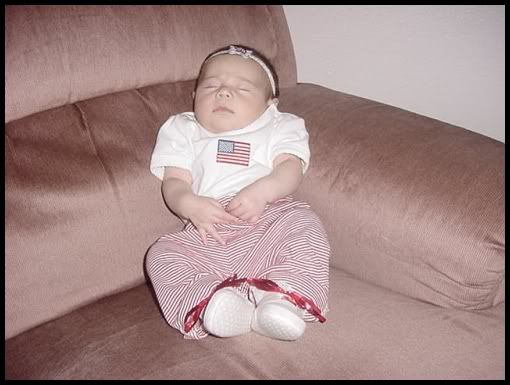 (and this dress I spent HOURS making her, which she wore for two years in a row because it was so big the first year!--I wish I'd thought to take a picture of the little blue diaper cover I made that she's wearing under the dress; it had ruffles all over the butt!!)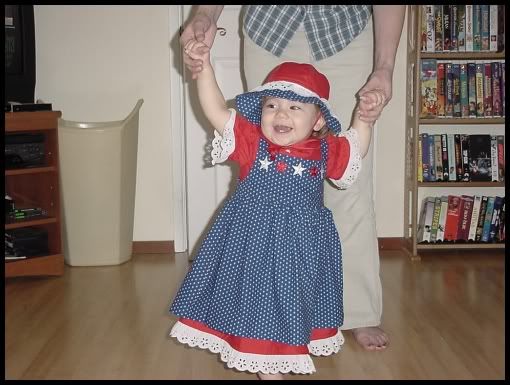 These days? She gets a $3.99 shirt from Wal-Mart that is made with such thin material, I'm not convinced it'll make it through too many wash cycles... LOL
We're looking forward to FUN IN THE SUN today, and a potluck event later today at my IL's house, then fireworks! All the "richies" who live along the water spend some serious $$$ on fireworks, and those of us who live on the bank get to see for free! WOO HOO!
I hope everyone has a fun and safe holiday!